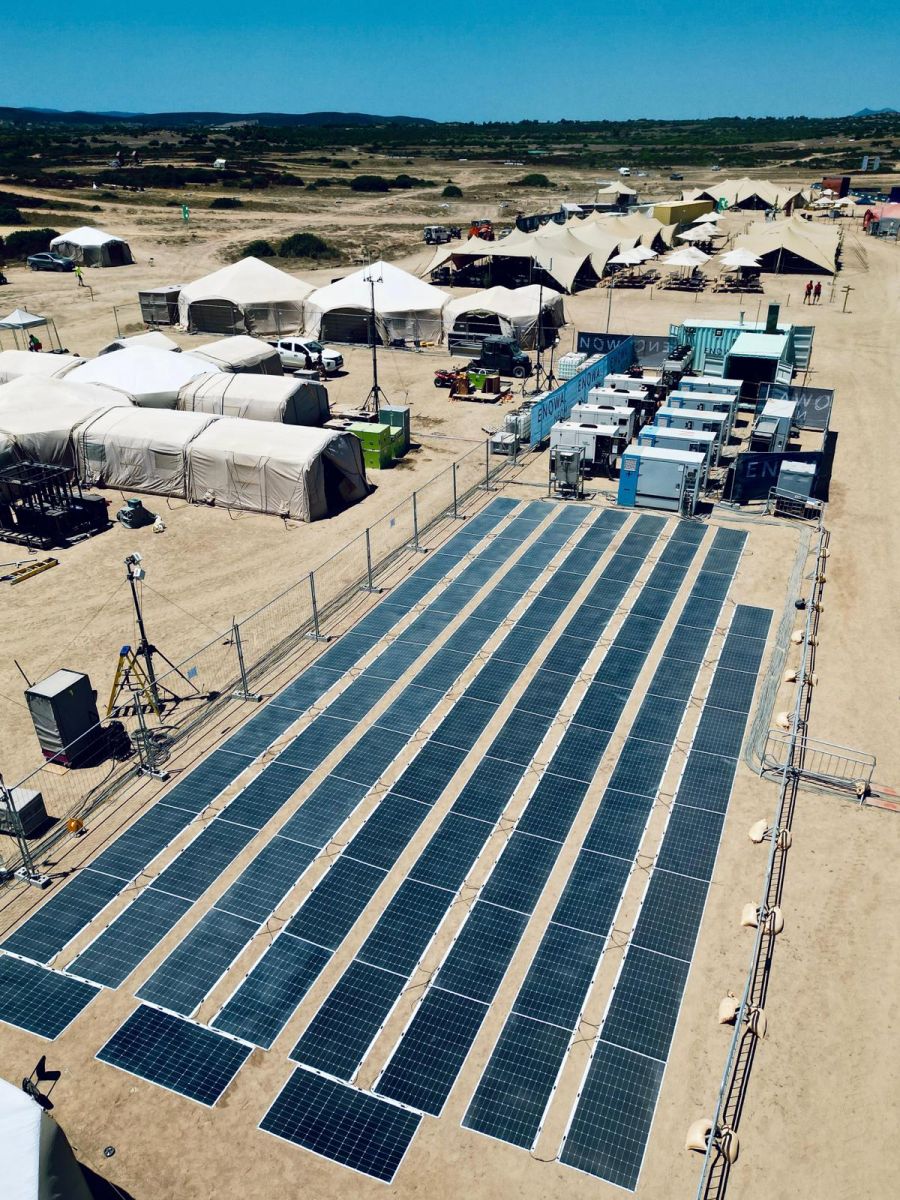 Temporary event power specialist Power Logistics will be highlighting its numerous sustainable initiatives, and demonstrating its brand new flexible solar panel solution, at The Showman's Show 2023.
Renowned for its innovative approach and commitment to deploying new technologies that reduce emissions and implementing new power saving solutions that reduce both fuel consumption and carbon emissions, the Power Logistics team is looking forward to heading to Newbury Showground on 18th – 19th October.
Its new flexible solar panels are manufactured without any glass which not only means that they are more robust but also much more versatile. Each panel is 2100mm and 1100mm in depth. 70% lighter than a standard panel, they're easy to transport which vastly reduces transport costs and subsequent emissions. From an application perspective they can be pinned to the ground, glued to cabins and temporarily fixed to an array of surfaces.
Ian Peniston, Power Logistics' operations manager comments: "The new flexible solar panels have already been deployed at several events including Boomtown and Extreme E. At the Extreme E race in Sardinia, they produced 50 kw of power in the main paddock area and a further 30 kw remotely around the site for cameras and TV nodes etc. On average they're delivering 5 megawatt hours per race which is the equivalent to saving 2000 litres of fuel."
Visitors to The Showman's Show will be able to see the flexible solar panels in action on Qdos Event Hire's stand (109, Avenue A) where they'll be working in tandem with a battery to provide power.
The company also has its own stand (number 78) in the main Exhibition Hall where members of the team are looking forward to sharing details of their sustainable temporary power solutions on the back of an incredible year of events to date. These include the Coronation, Cheltenham Gold Cup, Grand National, Epsom Derby, Radio 1's Big Weekend in Dundee, BST Hyde Park, Boomtown, Electric Picnic, Radio 2 Live in Leicester, London Marathon, Swim Serpentine, Vitality, Royal Parks Half Marathon, tours with Queen + Adam Lambert and Elton John and stadium shows for Pink, Beyonce and Artic Monkeys.
Operations manager Ian Peniston is taking part in a panel discussion on 'Decarbonising Event Power' from 15:55 – 16.15on Wednesday 18th, this will take place during the Sustainable Event Summit.