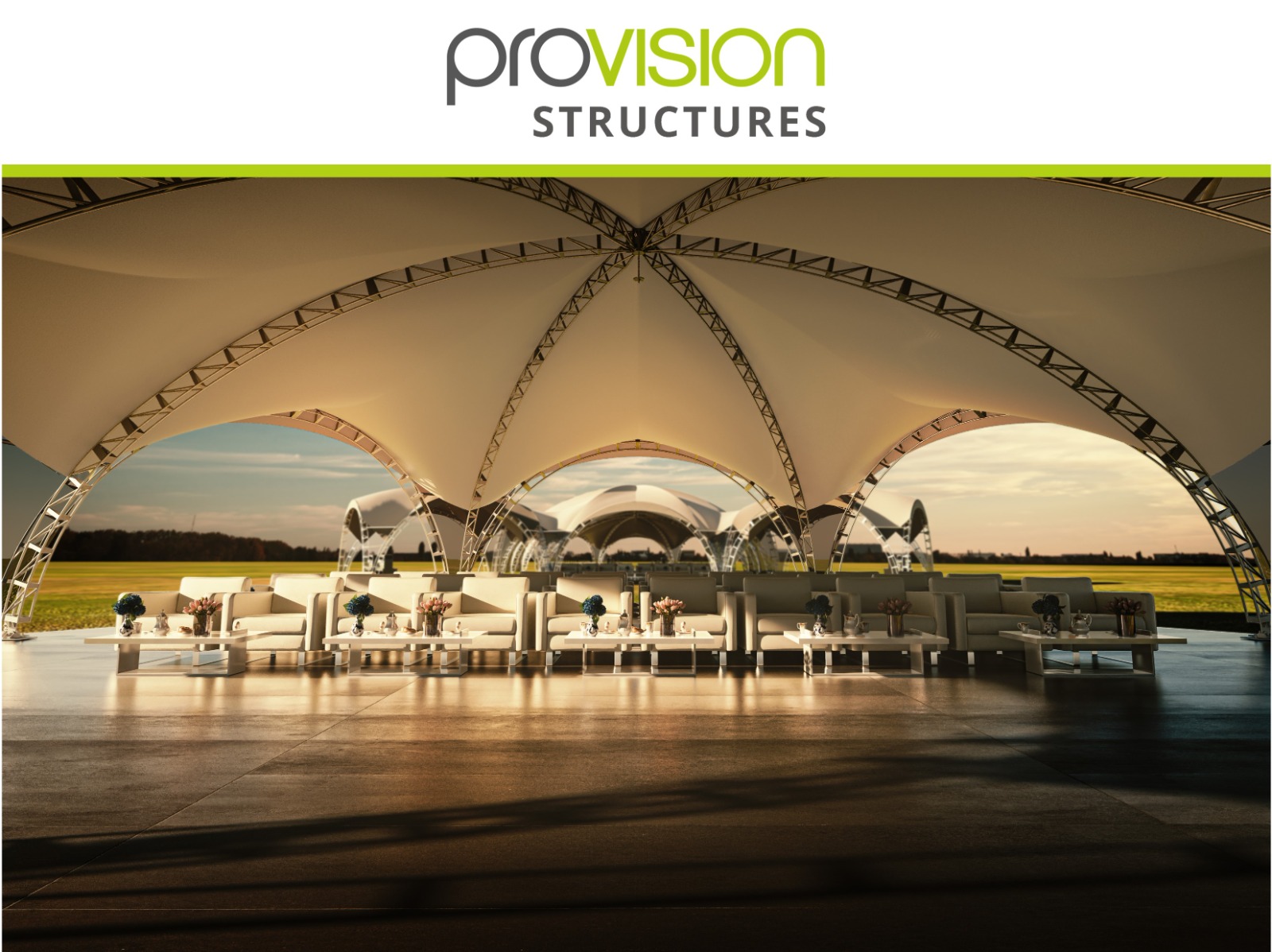 Provision Structures is new to thee UK in 2021 and will be exhibiting at The Showman's Show 2021. The company will specialise in providing premium and unique tents for a wide range of events. Whether it's a wedding, social, corporate or experiential event it has the team, structures and build capabilities to deliver across the UK, USA, Europe and the Middle East.
Its tents can be scaled and customised to fit any event space whether indoors or outdoors and the branding opportunities are endless. With the ability to print fully digital walls which can attach to all sides as well as entrance /exit crescents and double sided it removes the need for any interior walling systems.
As part of the Provision Events Group, Provision Structures can provide eye catching and premium tents whilst supporting with 17 years of creating memorable experiences. The Provision Group deliver events globally from its offices in the UK, USA & UAE, where our team have delivered over 1,600 events to date.
Key benefits of its tents include a range of modular sizes and the ability to scale up and down to suit all site spaces; they can be installed on both hard and soft ground; absence of additional weights and ballast due to the unique shape and a steel framework and a variety of interior fit out options, including furniture & equipment, LED screens & AV, mobile staging and so much more!
Using its in-house creative team, we can support any build with 3D visuals and video fly throughs. If you're wanting to see its tents with your brand or event logo then we can provide this free of charge. To find out more visit stand 113, Avenue A.