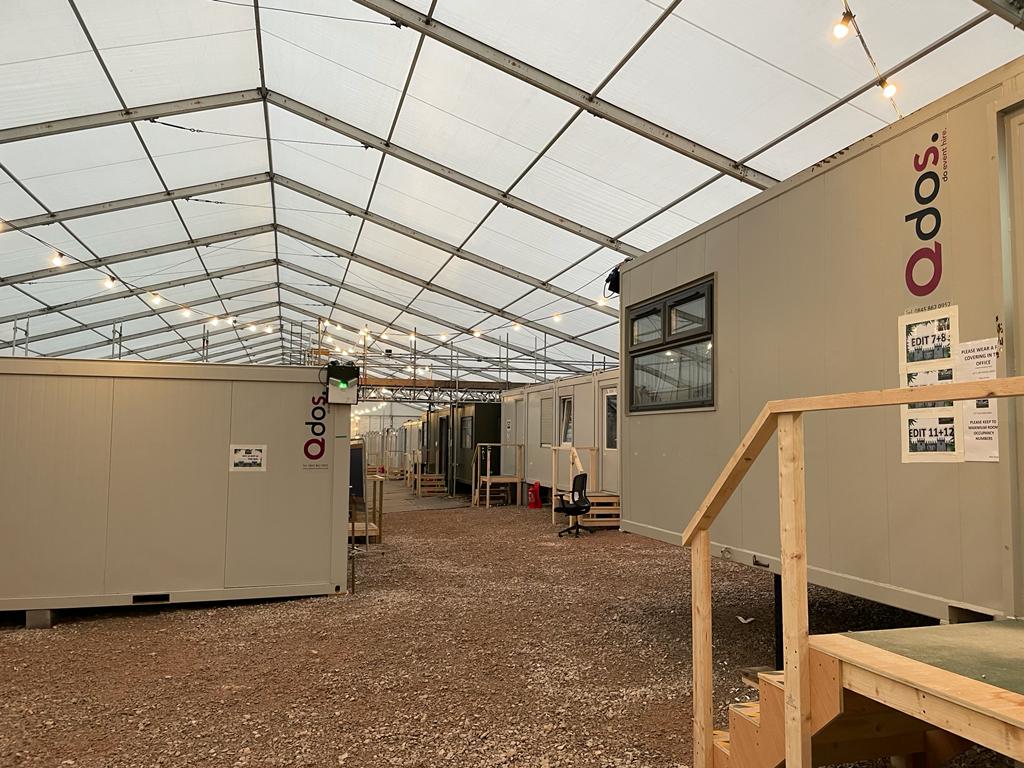 Specialist temporary accommodation provider for events, film and television Qdos Event Hire is set to return to The Showman's Show when it is held at Newbury Showground from 19th – 20th October. With one of the busiest summers in the company's history successfully delivered, the team is looking forward to welcoming visitors to its stand.
Showcasing its flexible modular system, the Qdos stand will be a fully operational two storey building complete with an internal staircase and viewing balcony. It will provide visitors with a unique insight into how units can be configured and the bespoke elements that it's possible to include. The stand will also feature functioning toilets, heating and air conditioning.
Managing director, James Thomas comments: "The timing of The Showman's Show is perfect, coming at the end of an incredibly busy event season for the team, it's a great opportunity to invite clients along to see our products working in a live environment. Showcasing our modular system makes sense as not all our clients have had the opportunity to see in action yet and we wanted to demonstrate how flexible it can be.
"Our modular kit has proved to be really popular in the film and tv world and with so many studios in close proximity to Newbury, we've also invited our contacts in that sector along to see the kit in action."
You'll find the Qdos team on Avenue A, stand 99 at The Showman's Show.