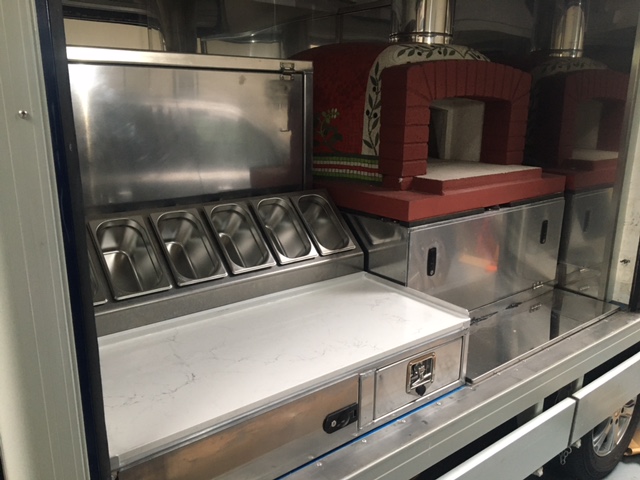 Raphael Tommasini is a Wirral based mobile wood burning pizza business covering all areas of the UK. Members of NCASS, the caterer is proud of its 5 star health rating.
The van has chillers and freezers onboard, as well as an eco-friendly gas generator whilst static.
The family originally came from Grosseto, Tuscany in Italy and came to the UK in the 1930s. It has a passion for producing high quality pizzas and breads. It makes all its own passata sauce out of San Marzano tomatoes, all products are from sustainable sources and pesticide free where possible. It also offers various Italian sorbets/gelato including Prosecco, Baileys , Jack Daniels flavours.
Alongside its catering offering the business also has two wedding cars, both Maseratis available , a two seater 3200 GT Assetto Corsa for the groom and a four door Quattroporte for the bride and bridesmaids, so it can offer a complete package.