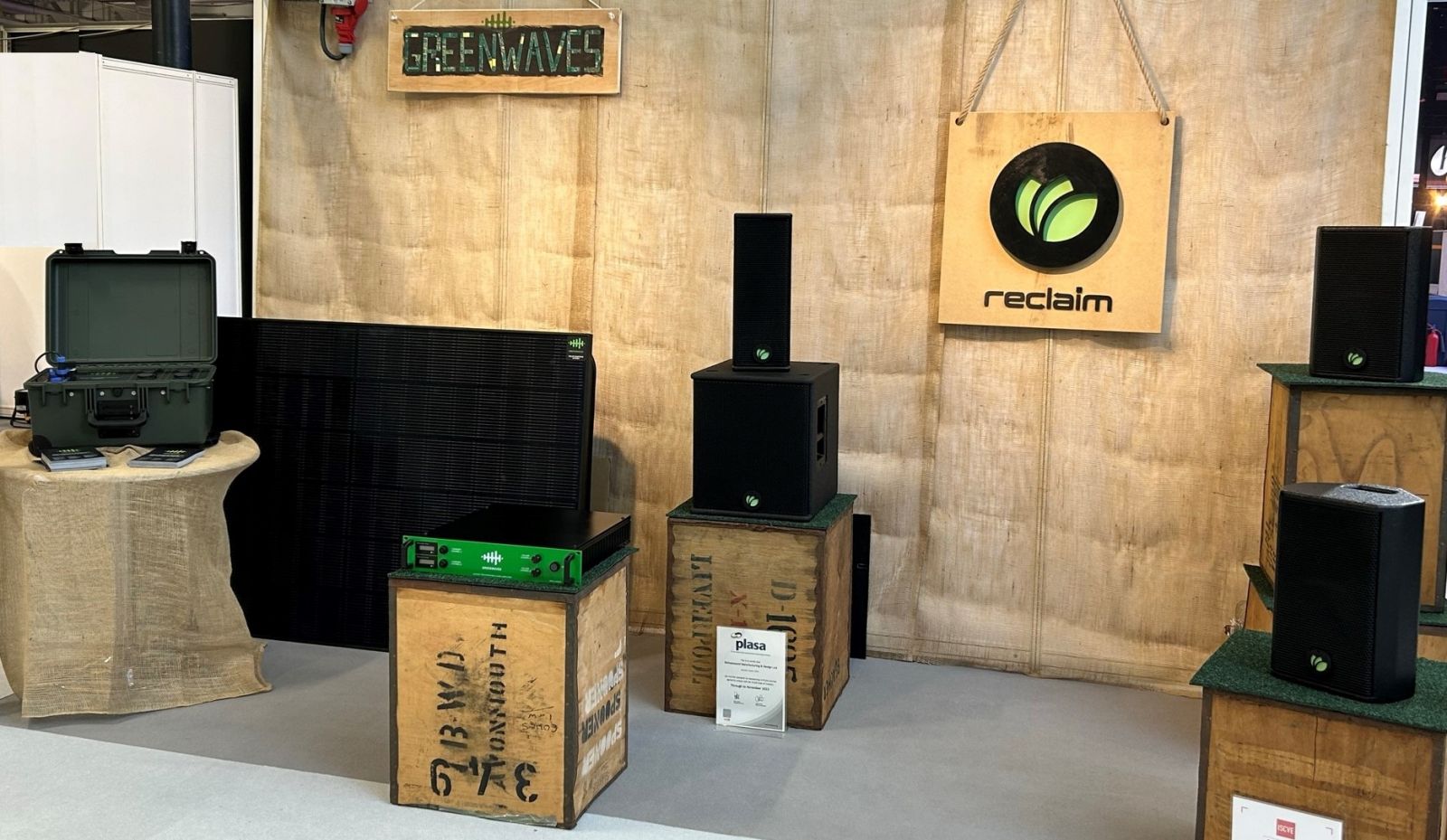 Two new product groups developed in 2023 are coming to The Showman's Show for the first time.
Helping rental companies looking to reduce their impact on the planet with "GreenWaves", the first 4,000W RMS, 2-channel solar-powered amplifier. The solar-powered pro audio amplifier has been created to support festivals, outside event companies and installers who want to improve their green credentials, clean sound and reduced costs.
Designed and made in Britain, delivering 2 x 2,000W RMS into 4-ohms, the 2U Green Waves amplifier runs for 8 hours on a single charge but can be topped up during use with solar panels or a wind turbine to extend the use time.
Reclaim Audio is showing, new compact high-definition punchy sound speaker systems made from materials that are destined for landfill. All are made in Britain and loaded with Celestion drivers.
Reclaim Audio's founder and managing director Andrew Bishop said: "While many festivals and live events talk about their sustainable credentials, one of the uncomfortable truths is that they require a lot of power to run them, which often comes from generators pumping out fumes.
"The GreenWaves amplifier and Reclaim passive speakers are the perfect products to help deliver on those sustainable aims without impacting what performers or audiences experience. As the amplifier gets its charge from solar or wind energy, the overall cost of delivering an event is also reduced, making Green Wave a solution that will benefit everyone involved in a live event."
The speakers and amplifier can be seen on Reclaim Audio's stand in the Exhibition Hall, stand 21.