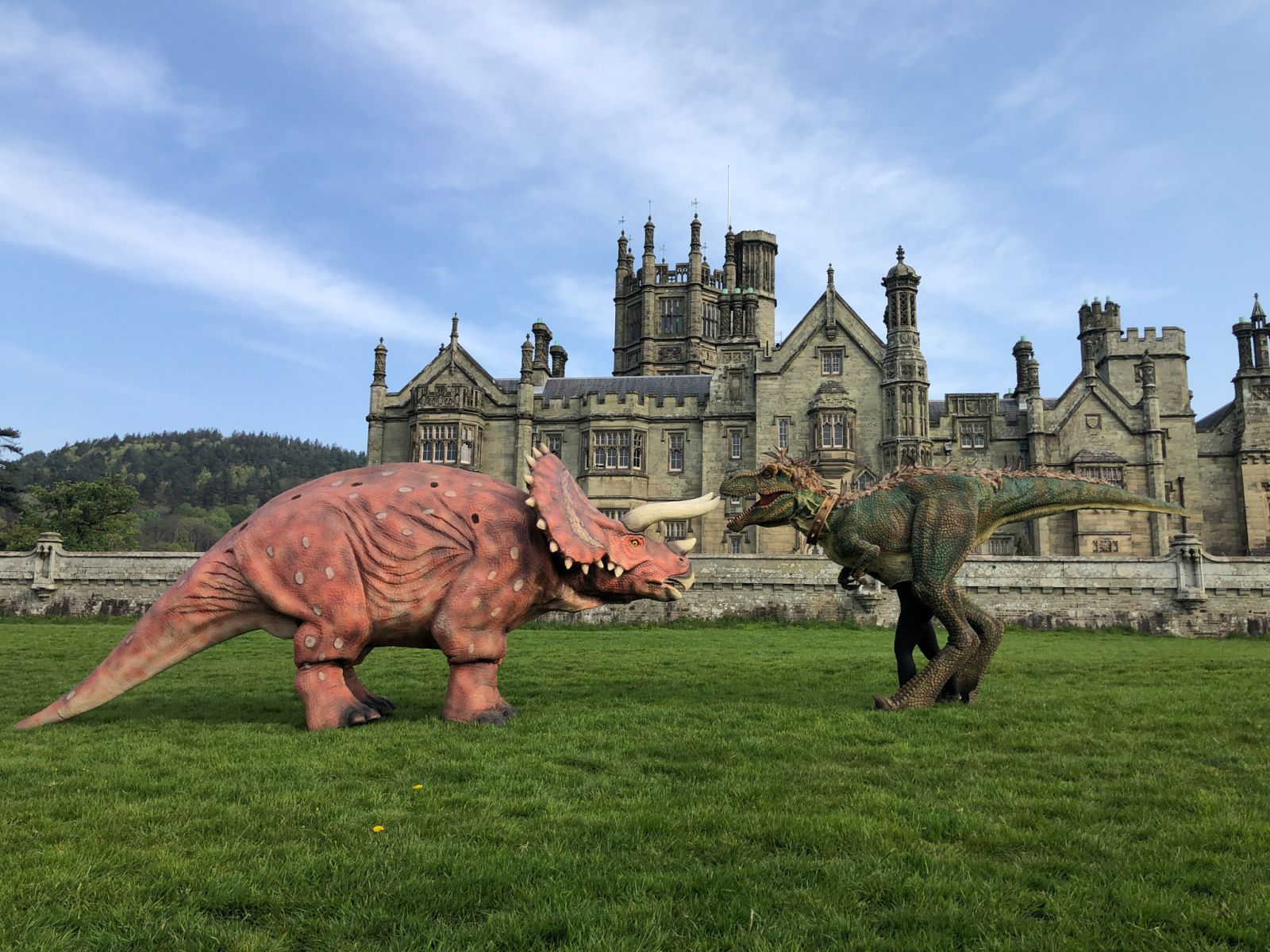 RentaDinosaur will be returning to The Showman's Show this year, and they've DOUBLED in size! This year, they'll be bringing four large dinosaurs, and eight smaller Dinos, and will be doing demonstrations throughout the days of the show. Large Dinos are Dexter & Baxter T.rex, Roxy the Raptor, and Tiny the 6m long Triceratops!
RentaDinosaur is one of the UK's largest dinosaur event companies and they're genuine dino nerds! The company is unique in that it only employs professional creature actors and puppeteers. Its scripted theatrical, educational and musical shows are both funny and entertaining, and they have loads of fabulous feedback from their various visits this year. When a 3m tall Dinosaur looks you in the eye, you'll forget it's not real!
They've had record admission figures reported by our clients this year – a shopping centre had 7000 extra people on the day it visited, and a museum had an extra 1500 people visit to watch its shows!
Their large Dinosaurs are 4.5m – 6m long! They're guaranteed to make a spectacle at your event and it's not unusual to have 400 excited adults and kids watching their shows.
We don't just work in the summer – we can do interactive storytelling, Spookysaurus, and Santasaurus events too!
Visit them on Stand 278 – Avenue G, and get a selfie with a full-size dinosaur, and come and boogie with a Brontosaurus!