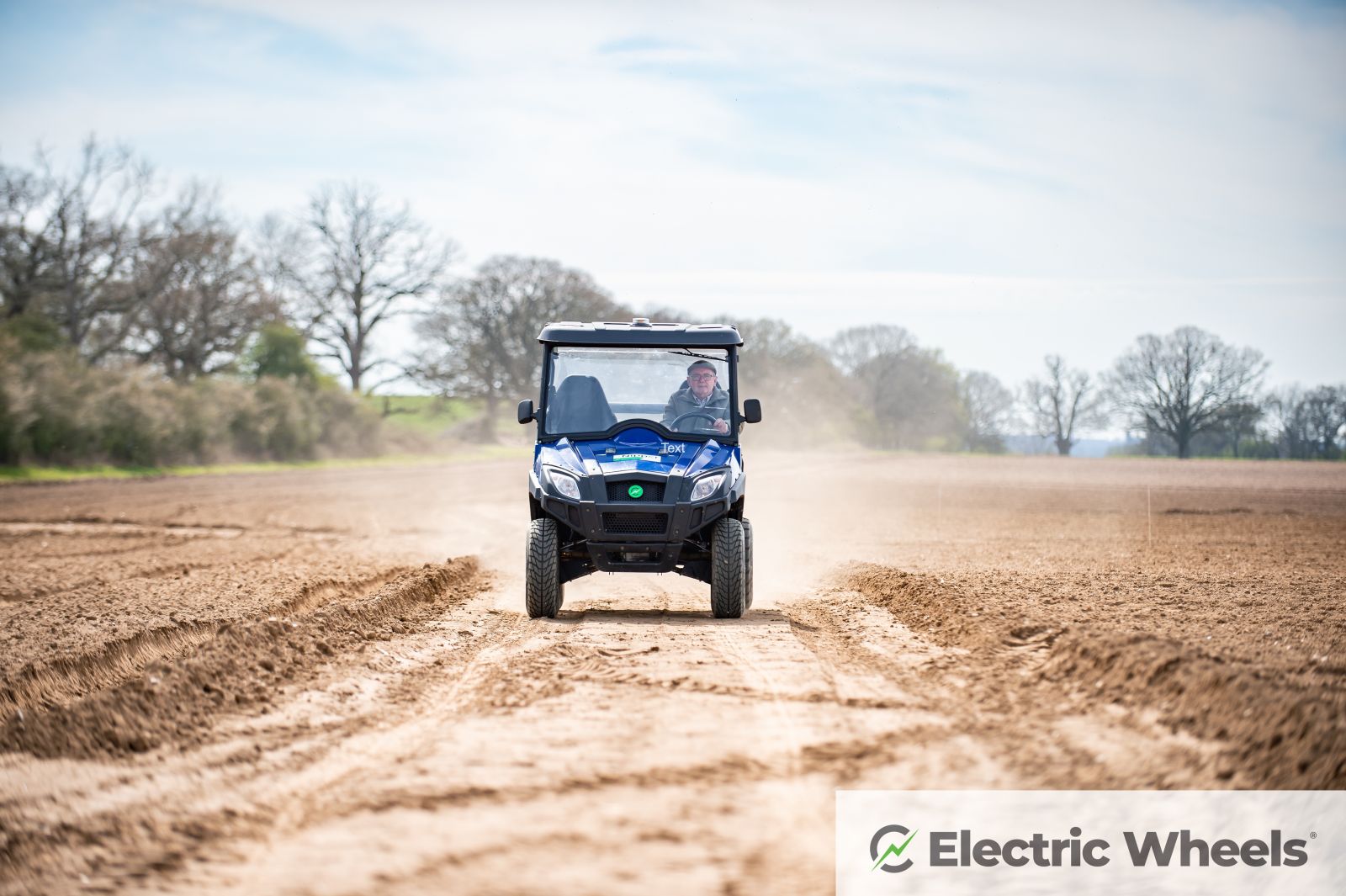 The UK's top three flower shows will be quieter and even greener this year after their organisers decided to opt for all-electric utility vehicles – with the help of Showman's Show exhibitor Electric Wheels. The Royal Horticultural Society is working with Electric Wheels to ensure that all of the utility vehicles it uses on site at the Chelsea Flower Show, Hampton Court Flower Show and Tatton Park Flower Show are zero emission electric vehicles.
Since its foundation in 2019, Electric Wheels has grown to be the leading UK supplier of electric buggies, people carriers and motorbikes, with a growing range of innovative vehicles available for sale and hire.
The company has seen its vehicles used at some of the country's biggest events, including music festivals, agricultural shows and sporting events.
Its offering of zero emissions and practically silent vehicles is attracting increasing attention in a sector which is increasingly under pressure to prove its green credentials.
"The move by the RHS towards all-electric vehicles is a significant one, and we are delighted to have been chosen by them to supply all of the electric vehicles for their three premier shows," said Chris Hurdle, managing director of Electric Wheels.
"This year they are aiming to make all of the vehicles the RHS itself uses at their shows electric. I know that they have an ambition to roll that out to contractors and suppliers, so we anticipate much interest in the vehicles which will be at the three shows this year.
"There is a significant move in the events sector towards more environmental sustainability, driven by pressure from event organisers and attendees. We have seen demand for our electric hire fleet increase exponentially since live events started happening again as lockdown eased."