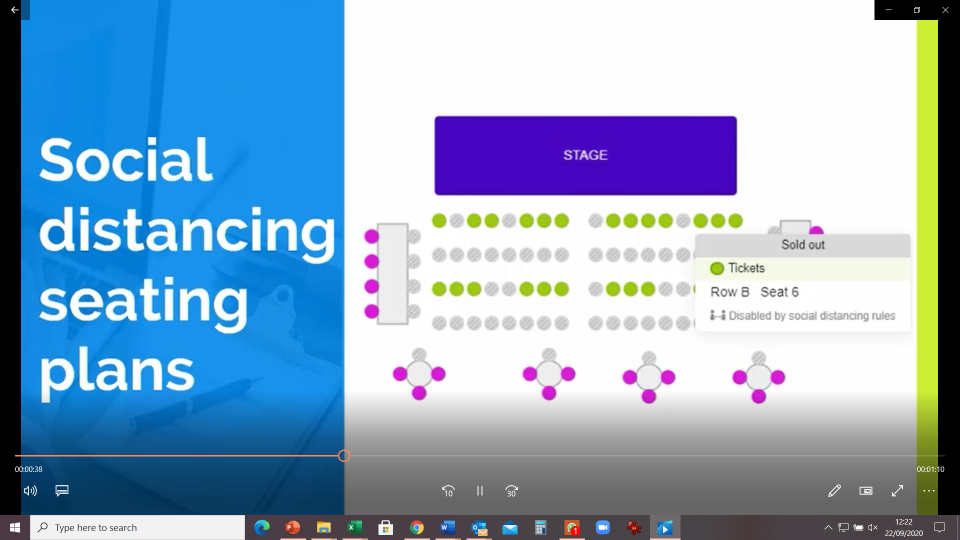 Future Ticketing has adapted and grown alongside the pandemic to provide a safe and secure return to events for its customers. The cloud-based nature of the business combined with the flexibility of its team has meant we have continued to function uninterrupted throughout this crisis working remotely.
The last few months the sports, tourism and events industries have suffered a lot of financial and personal pain for the greater good of society, but we are now beginning to see some light at the end of the tunnel.
Future Ticketing has been diligently preparing for the reopening phase, looking at best practice globally and learning from its international network of partners to help prepare the best support for its clients.
In addition to its regular functionality, the Future Ticketing team added additional safety and compliance tools including:
New Integrated Temperature and Barcode Scanner
A hi-tech scanner has been pioneered in the Asian market provides temperature and barcode scanning fully integrated in the Future Ticketing dashboard. Using the Future Ticketing scanning app creates a complete GDPR compliant customer data record which is easy to access and verifiable for contact tracing, giving comfort to staff and attendees.
Social Distancing Seating
Along with its Belgian based partners seats.io Future Ticketing has created new social distancing seating algorithms and mapping tools which will allow you to create a complete social distanced venue or stadium plan. In samples it has been able to achieve managed capacities of up 35- 40% depending on your mix of groups.
Entry and Exit Scanning
Scanning at exit points in addition to entry creates a complete record of who is on site at any given point in time and ensures you have a verified timed record of all attendees at any given time.
Time slots and controlled events
Future Ticketing also gives users the option to create timed slots or schedules for customers to attend various events across a day or weekly time-period.
The company is eager to return to live events and has developed and created the above features to help you reopen in a secure and safe environment for both customers and staff. The business has changed to adapt to the needs of its customers as more visitor attractions utilise a ticketing system and outdoor events focus more on access control. Customer behaviours continue to change as the push to a cashless event increases which is possible with the help of its Epos partners. Future recently sold out its first social distanced seating plan for a football client.