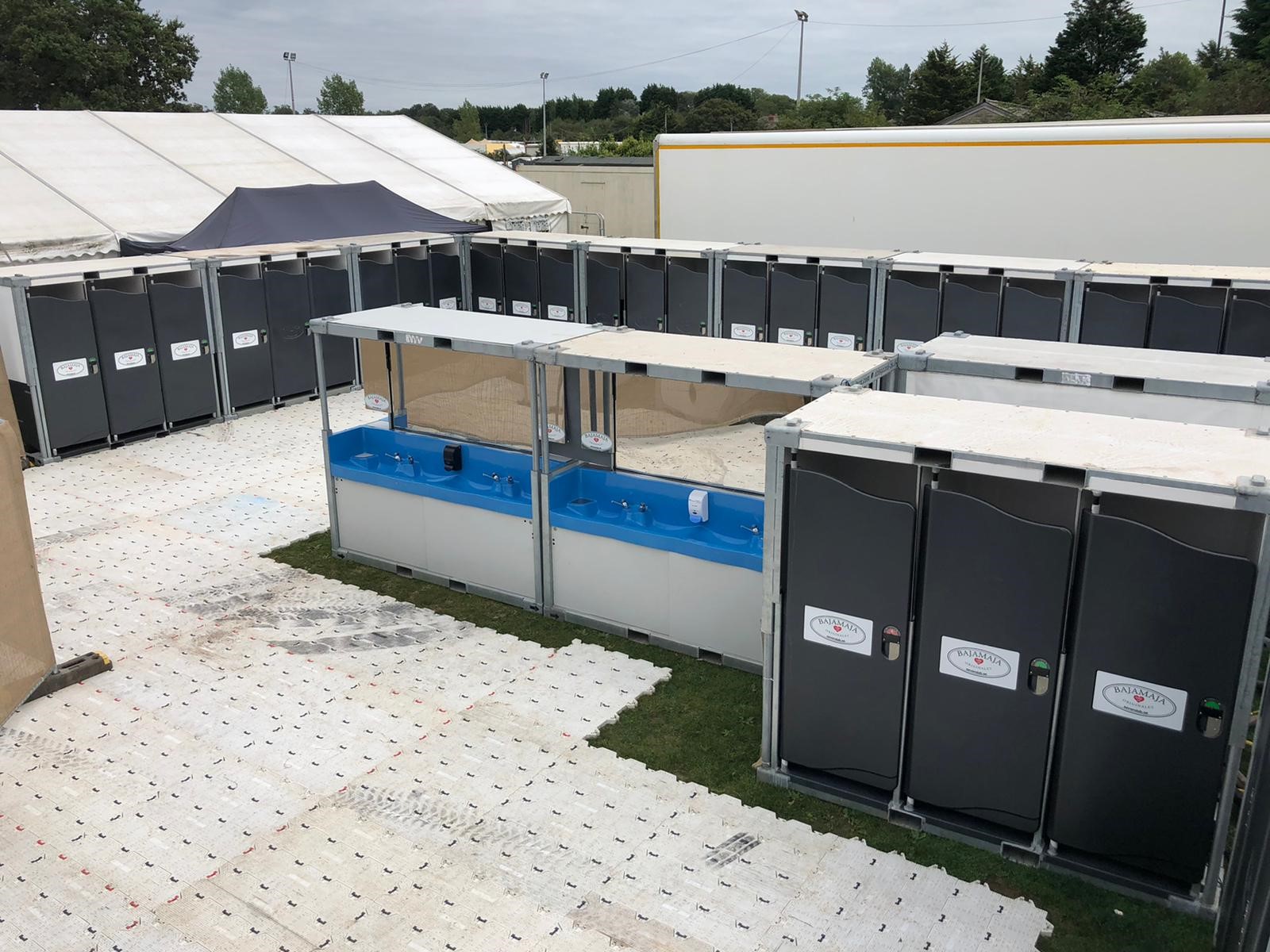 Sanitrax International was founded in 2013, to deliver toilets, washbasins and urinal modules that are designed to improve hygiene, enhance user experience, reduce shipping costs and provide a modular, sustainable solution for all mobile restroom needs.
Entering the event and festival market this year, Sanitrax Rentals UK initially looked to secure a limited volume of work. When demand outstripped its entry stock levels, it quickly doubled the number of toilets it could supply and went on to work at some great festivals and events throughout the summer.
The company will be showcasing its 3-bay vacuum toilet pod at this year's Showman's Show, like all Sanitrax modules, it is designed on a durable galvanised steel frame that is collapsible for efficient transportation, set up and take down. When collapsed, up to 22 toilet modules (66 toilets) can fit per lorry, thus reducing vehicle movement and lowering the carbon footprint of deliveries for events. Once offloaded, each module takes only a minute to raise into show-ready configuration. The unique sustainable solution is designed and globally proven to handle the ablution needs of even the largest event crowds time and time again.
With some exciting plans for 2022, including the introduction of our modular shower units and VIP toilet modules a visit to the Sanitrax stand is definitely worthwhile.
Visit us on Avenue C, Stand 191