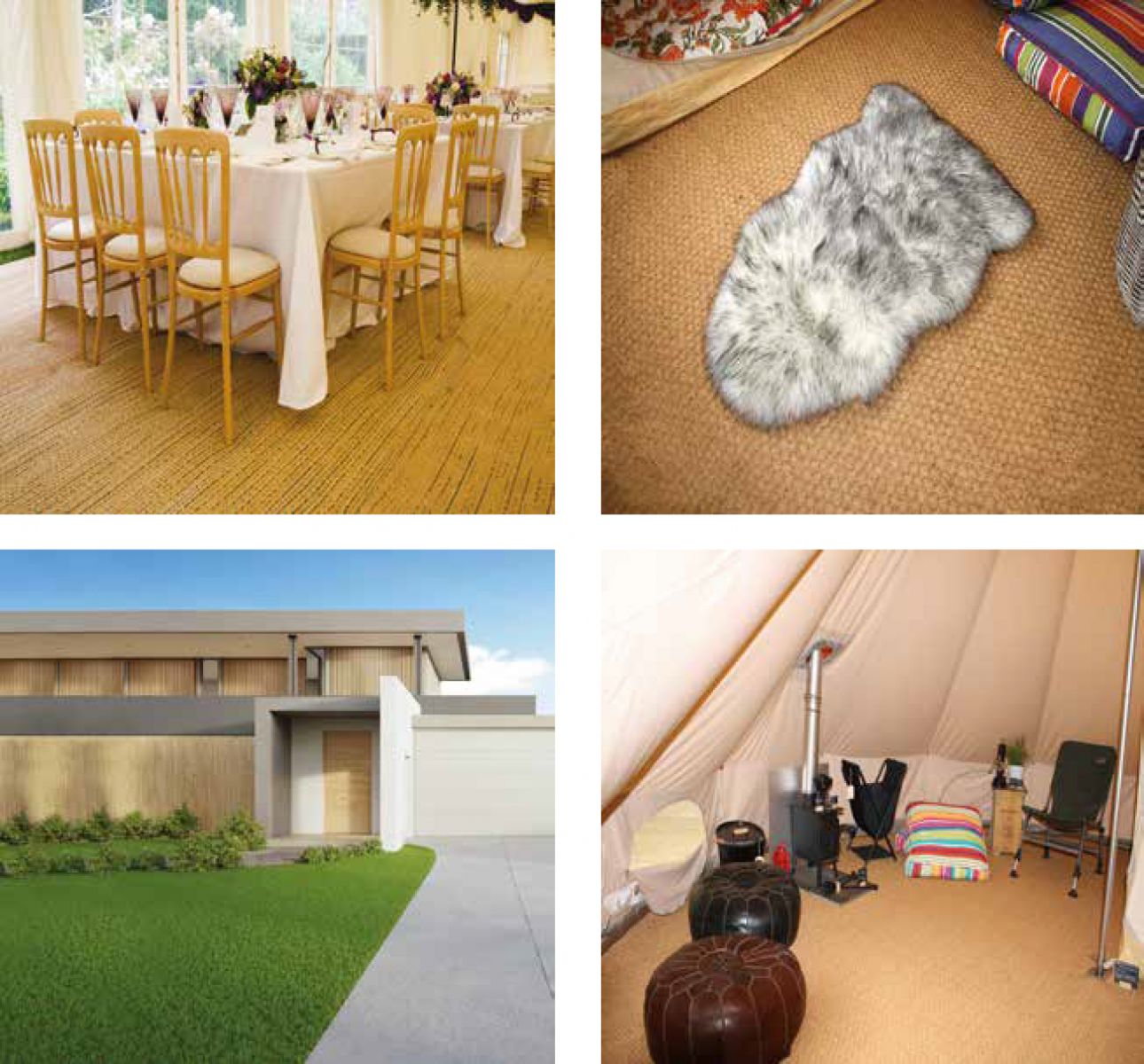 As suppliers of marquee matting and temporary flooring solutions for the outdoor event and hospitality industry for over 50 years, Marquee Floors by Willian Armes welcome the government's roadmap announcement. With venues and clients now confirming dates for events this summer, the company has experienced a sharp increase in demand for its products. As a result, it has increased stock levels to ensure availability during, what they know will be a very busy period, the team can ensure a fast turnaround on delivery.
Marquee Floors by Williams Armes range includes a range of matting, traditional coconut matting, luxury glamping products and a recently launched artificial grass collection, all of which will be on its stand at the Showman's Show this October.
The DandyDura matting is its number one best-seller, manufactured in the UK, it is made from durable polypropylene and has many benefits; easy to maintain, easily cleaned and sanitised, fully reversible, lightweight and weatherproof. Perfect for all types of events, its popularity has recently seen a surge in the hospitality sector too with pubs and restaurants offering outdoor socialising and dining.
DandyCoco is its made to measure traditional woven coconut matting. Made from a natural fibre material this matting is flame retardant, has excellent insulation properties against sound and temperature, as well as being eco-friendly, biodegradable and extremely durable.
The company has also extended its range of luxury glamping products including luxury faux furs and faux hides and have some exciting new rugs, ideal for adding the finishing touches to tipees, yurts and glamping pods.
Its newly launched our new artificial grass collection is ideal for all types of events as it is hardwearing, easy to maintain and fully weatherproof. Ideal for use all year round and looks just like the real thing.
The team is looking forward to showcasing its product range at the show and to meeting existing and new clients.