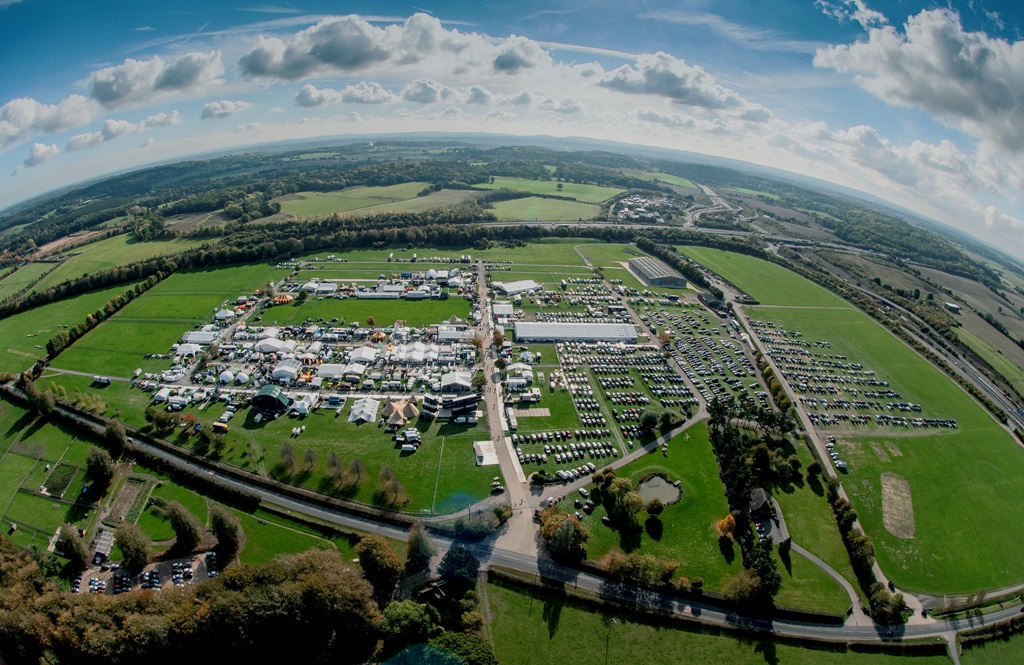 As always, the draw for visitors at The Showman's Show is the variety, volume and quality of companies who exhibit each year. 2019's exhibition, held at Newbury Showground, 16th and 17th October, looks set to live up to visitor expectations with more than 150 exhibitors already confirmed, an increase of 15% on the same time last year.
As the UK's only exhibition dedicated to the outdoor and special event industry, a whole host of leading suppliers, existing and new, have been keen to commit to taking space and showcase their products and services. New exhibitors for 2019 include 11th Hour Events; Costco Wholesale; ISCE Ltd; Sidewalk Events; Paramount Radio Communications Ltd; Event Genius and Bar Go.
There are also several companies returning to the Showman's Show who are choosing to invest heavily in the event and significantly increasing the size of their stands. David Hunt, managing director of John F. Hunt explains his decision to do just that: "We exhibited at the Showman's Show for the first time in 2018 as we knew it would be a fantastic to way to reach the event market and increase our profile in the sector. Indeed, the show surpassed our expectations and we were thrilled with the quality and quantity and leads it generated. As a result, 2019 will see us grow our stand space allowing us to showcase more equipment. We're also intending to introduce products and raise the profile of our sister company John F. Hunt Hire Centres. We'll be bringing along forklifts, telehandlers and some of our smaller generator sets."
Since its introduction in 2013, the popularity of CoverMarque's Marquee Supplier Pavilion has grown year on year. It's now a mecca for anyone within the marquee industry to come and discover new products, innovations and network with their peers. 2019 sees MUTA celebrate its 100-year anniversary in 2019, the association which works tirelessly to improve standards in the temporary structure industry will exhibit within the pavilion this year. Joe Chalk, membership co-ordinator for MUTA comments: "We're really excited to mark our centenary at this year's event. Plans are well underway and full details will be disclosed later in the year."
There are also several product launches confirmed for this year's show including 'The Stage Box' - a vintage shipping container that has been converted into a fully-integrated mobile stage. Brought to the Showman's Show by The Stage Bus team, the slick and easy to brand appearance of 'The Stage Box' is likely to appeal to corporate-minded clients who are looking for a unique way to activate a brand.
Commenting on the impressive rebook and plans already underway for The Showman's Show 2019, show director, Jeremy Lance said: "We're only six weeks into our booking cycle and we already have a significant number of exhibitors confirmed. Not only that but many of them are developing new products to display or looking to use The Showman's Show as a launchpad to further growth or success. The Showman's Show's success has always been entrenched in the quality, diversity and sheer volume of exhibitors that we have and 2019 looks like it's shaping up to be no exception."