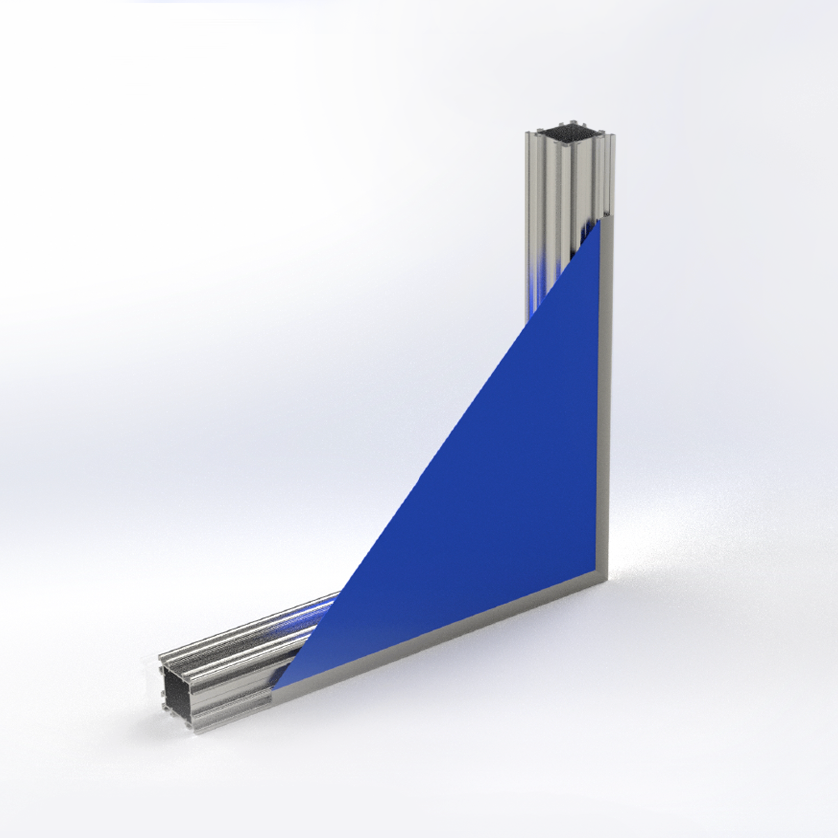 Sign Up Systems is thrilled to introduce Tetr4, its revolutionary, newly patented modular aluminium framing system, designed to elevate your event and exhibition experience. With an emphasis on user-friendliness, customisation, and sustainability, Tetr4 is set to redefine the way you approach display graphics.
Tetr4 simplifies your life with its exceptional ease of use. Its modular design stands out as a remarkable feature, ensuring that assembly becomes a breeze, saving you valuable time and effort. But that's just the beginning. Tetr4 is the first system of its kind that effortlessly transitions between indoor and outdoor settings, adapting seamlessly to your unique requirements.
What truly sets Tetr4 apart is its innovative compatibility. The system is expertly engineered to integrate seamlessly with our four interchangeable track solutions, guaranteeing a flawless framing experience for your graphics, regardless of the scale of your needs.
Moreover, Tetr4 is a champion of sustainability. It proudly offers re-usability and is 100% recyclable, making it the eco-conscious choice for framing your displays. By choosing Tetr4, you not only benefit from its incredible versatility but also contribute to a greener and more sustainable future.
To witness the future of framing, events, and displays first-hand, the Sign Up Systems' team invites you to visit them on stand 201, Avenue D. The team will be delighted to provide a live demonstration of Tetr4, showcasing how it can transform your event and exhibition needs. Don't miss this opportunity to experience the perfect blend of convenience and sustainability.