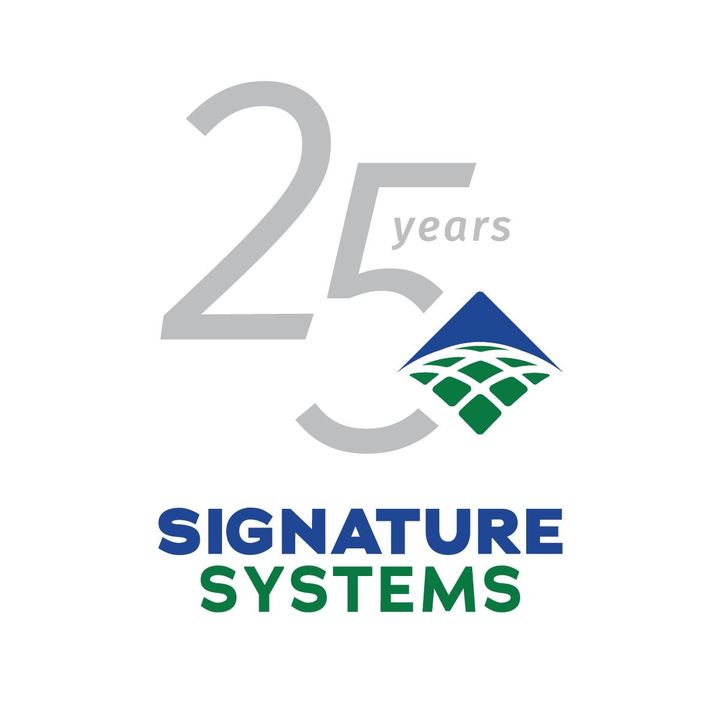 2023 commemorates 25 years of growth and innovation for Signature Systems. Its journey from a small provider of tent flooring and event products to a global leader in composite matting solutions has been fueled by innovation, continuous improvement and customer satisfaction.
With ground protection solutions for industrial, stadium, government and event applications, its sustainable composite mats have now spanned the globe in a wide range of uses, including ground protection for major sporting and entertainment events, such as the Olympics, and site access mats for crucial infrastructure projects.
2022 was another exciting year for Signature Systems with the launch of MegaDeck® HD+, the next generation heavy-duty composite mat, and the MDX pinning system. Signature Systems also continued to mark its global presence by providing stadium turf protection mats for the FIFA World Cup in Qatar.
As the company celebrates its 25th anniversary, it is looking forward to its next chapter of growth believing that with its unwavering commitment to excellence, safety and sustainability, Signature will continue to shape the future of ground protection solutions for years to come.
Signature's global headquarters is located in Flower Mound, Texas, and it operates manufacturing, sales and distribution facilities in Orlando, FL and Darlington, U.K. All of its industry-leading composite mats are manufactured in the U.S.A. — including leading brands MegaDeck® HD+, SignaRoad®, DuraDeck®, OmniDeck® and Matrax®.
This is Signature's 16th year exhibiting at The Showman's Show. Every year it looks forward to learning about the latest trends in other outdoor, festival and special event products as well as connecting with industry professionals from around the world.