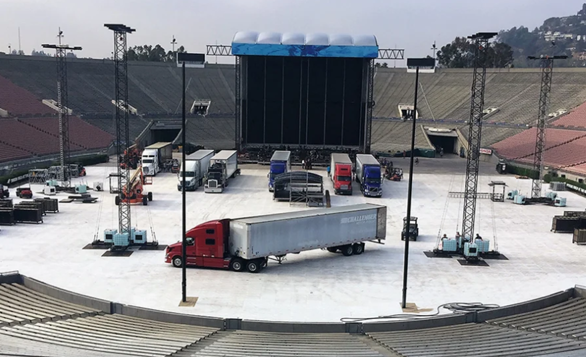 Showman's Show regular Signature Systems continue to push the boundaries of temporary flooring provision. For 2021 the company will return with its Matrax LD and HD product range on display.
Matrax was purchased by Signature Systems' owner, Center Rock in April 2021. Its products are designed to facilitate pedestrian and vehicular access to temporary work sites with sensitive, unstable, and unsuitable ground conditions. The acquisition of Matrax expands Signature's product offering and further diversifies the business across customers and end markets.
The Matrax 4x4 portable flooring system is engineered to support a range of large-scale outdoor events. With more than ten years of proven performance in the most punishing conditions, the system will stand up to the rigors of multiple uses for years to come. The system is perfect for use as tent flooring and pitch cover for concerts, as well as military and disaster relief applications.
Head to stand 135, Avenue B/Lew Spencer to chat to the team and see the product for yourself.