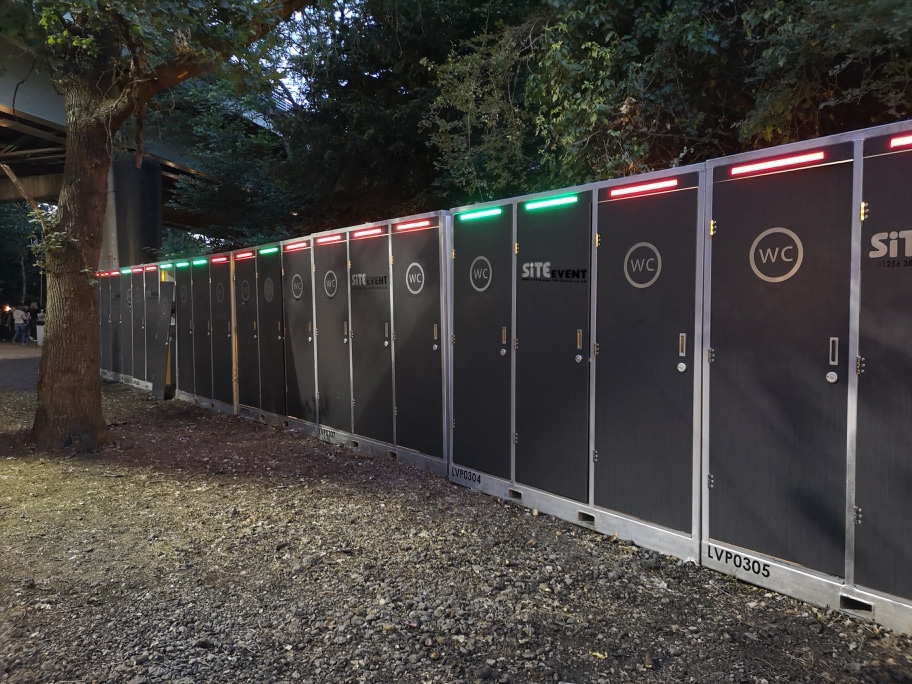 Site Event returns to The Showman's Show this October with a new addition to its extensive fleet. With 30 years' experience in the event industry, it has expanded its fleet from generic plastic portable toilets to luxury toilet trailers, themed toilet trailers, disabled units, urinals and showers.
The brand new 3 bay vacuum pods have been designed exclusively by Site Event's director and pioneer Geoff Gilbert and built in-house by a team of technicians over at Site Build. With state-of-the-art vacuum systems, the vacuum pods tick many environmentally friendly boxes. They exclude the use of chemicals within the units and only using 0.5L of fresh or recycled grey water per flush, compared to the standard 6-9L used in a conventional toilet flush. The 3 bay vacuum pods also reduce your carbon footprint by delivering multiple units onto one load, thereby reducing transportation and cutting carbon emission. The waste is vacuum pumped away to a back of house waste tank, which is then emptied in an average time of 3 minutes. This ensures that service engineers do not need to shut down the toilets in order to service and empty them which is highly efficient.
The stand-out feature of the 3-bay vacuum toilet pods are red and green indicator lights showing the end-user whether the toilet is vacant or engaged from a distance, thus reducing queuing time and improving user experience!
Visit the Site Equip stand at The Showman's Show to find out more about the new 3 bay vacuum pod and the many other products in its fleet.