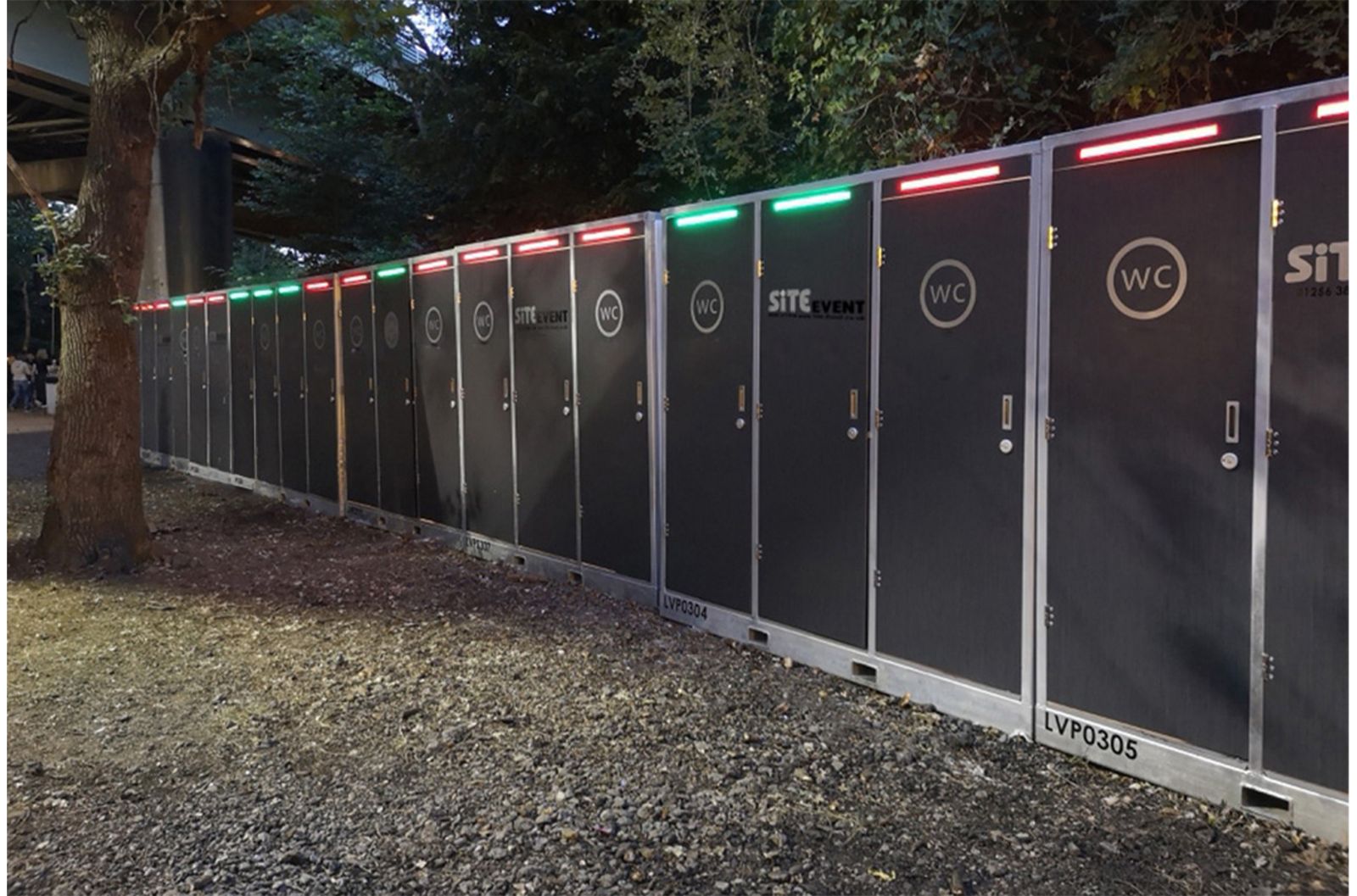 Site Event has been supplying the event circuit with their sanitation needs since 1988, growing and innovating to match the needs of the large event space and will be exhibiting at The Showman's Show once again this October.
Site Event can handle events of all sizes and can be found at some of the largest festivals and events across the South of the UK including CarFest, Standon Calling, Glastonbury, NASS and Bournemouth 7s.
Designed and developed in house, its 3 & 6 Bay Vacuum Pods teamed with its innovative INDICATE mobile app has revolutionised sanitation at large events.
INDICATE allows you as an event organiser to have a complete overview of your toilet sanitation. From tank monitoring, queue optimisation, cleaning overviews and fast response times for pods that required immediate attention. INDICATE also offers post event reports to help improve layout and toilet positioning for optimal usage and efficiency.
Site Event Vacuum Pods are environmentally friendly, reducing your events' carbon footprint and, reducing your water consumption. The system designed for the Vacuum Pods allows for no servicing downtime, meaning your sanitation keeps running as long as your event does.
Since the pandemic, Site Event has expanded into hand sanitising products, providing your event attendees with an extra layer of safety. These include its hand sanitiser stations and vacuum sinks.
All these products will be available to view on Site Event's stand at The Showman's Show.
Visit us on Avenue C, Stand 167