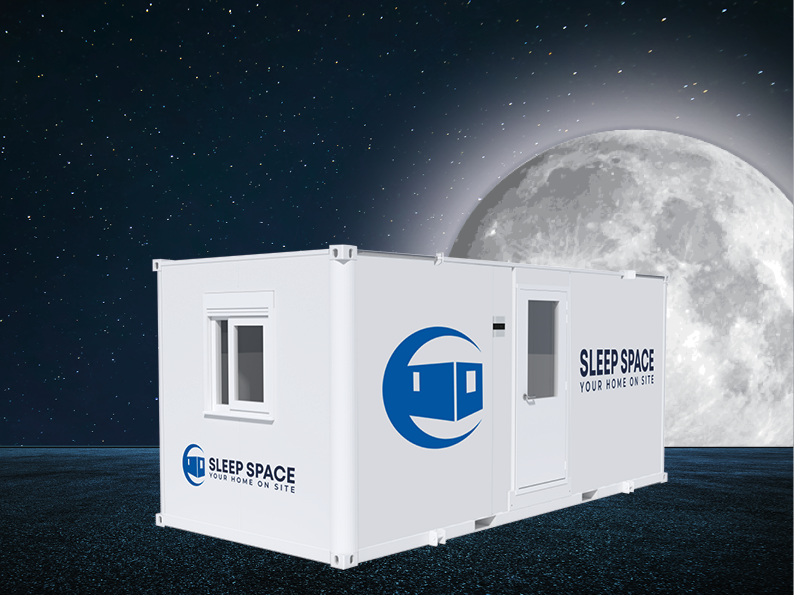 As the name suggests, Sleep Space Hire is a brand-new hire company focussed solely on renting high quality portable sleep accommodation to the construction, utilities, events, energy and many other sectors. The company is launching at The Showman's Show 2022.
Sleep Space Hire cabins provide an extremely comfortable and convenient way to house staff on site. Affordable hire prices mean you will save large sums on hotel, AirBnB or apartment rental. Plus, there are no transport costs to and from site. Staff will be happy to avoid the hassle of travelling to and from work each day and welcome the extra time saved that they can use to relax and recharge their batteries.
Sleep Space Hire's exclusive luxury sleep cabins provide a home from home apartment-style living experience, packed with thoughtful touches for the users, and all the comforts needed at the end on a long days' work. But they are also built to last - with a tough stainless steel construction that will withstand the scrapes and knocks of an unforgiving worksite environment. Cabins can also be stacked as required to provide more accommodation on a smaller footprint.
As well as cabins, Sleep Space Hire provides all the ancillary products and services required to get you set up and running, such as water and waste tanks and connections, power supply, staircases, walkways and more.
From placing your order to the first night's sleep on site, Sleep Space Hire make sure the process of supplying, delivering and setting up your sleep accommodation is smooth, simple and seamless.
To check out Sleep Space Hire's superior sleeper pods, visit them on Avenue A, stand 115.