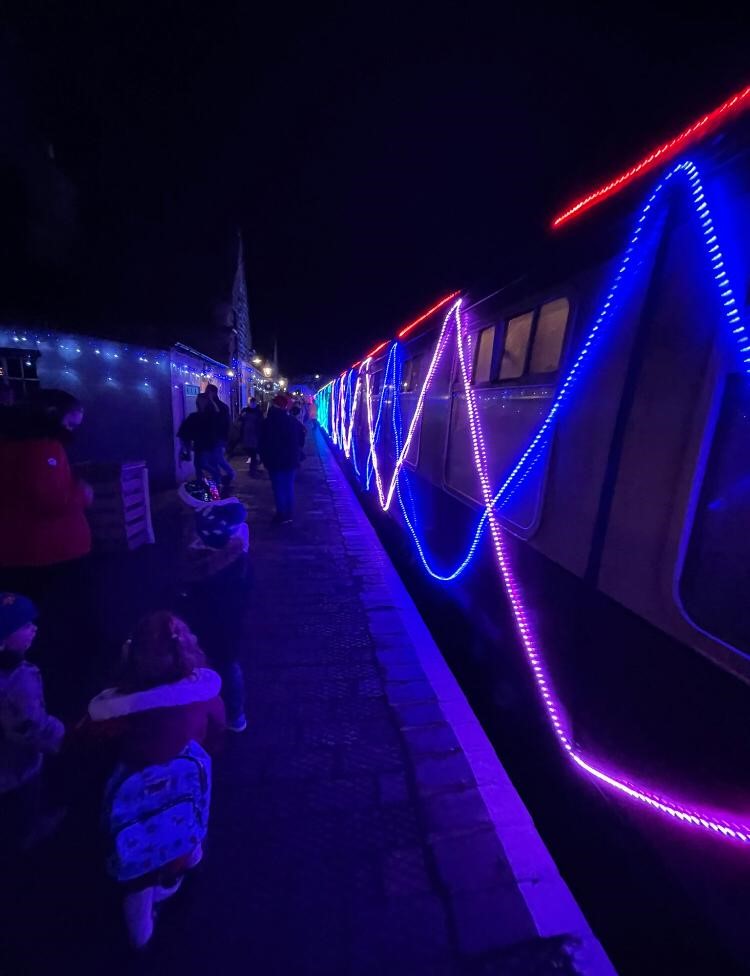 Stuart Power know how hard the past year has been for the events industry. The much-awaited return of our normal life is on the horizon and the company is thrilled to be returning to The Showman's Show and the industry once again this October.
The business has been fortunate during the pandemic; providing power solutions to the limited activities that were able to continue, Christmas trains, drive-in cinema's, sporting, private functions and product launches.
One particular seasonal festivity posed some challenging logistical problems, but we found a method that worked for the client and have since been able to work with others up and down the country.
Christmas Santa Special, a heritage steam train that runs throughout December, required a temporary power and backup supply. Stuart Power performed a detailed carriage survey with scaled drawings. Alterations were made to the forklift pockets on the generators (change of direction) to successfully manoeuvre both sets (Primary & Standby) with AMF Panel through the doorway and into position. The exhausts were ventilated through the carriage windows with a bespoke ducting system.
It also provided power for the all-important infrastructure provided to the NHS and Electrical Contractors and supported the growing demand for power from the Construction industry after the Government actively encouraged the build philosophy to help kick start the economy.
Stuart Power's management team have been working on a post-COVID business plan, new product launches and initiatives all in the name of net-zero emissions and will be sharing these with visitors at The Showman's Show.