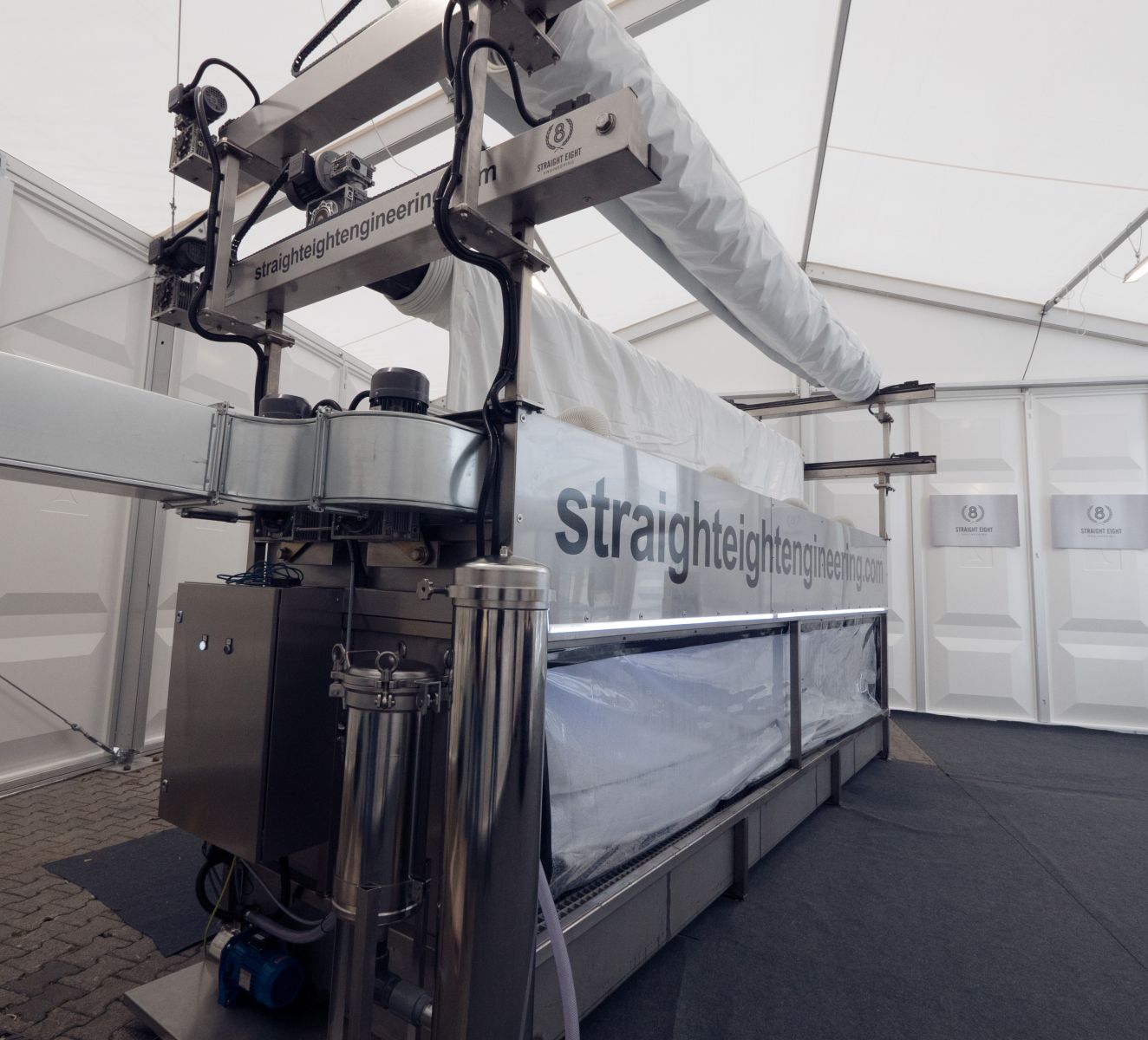 Straight Eight Engineering will return to The Showman's Show this October with its marquee washing machines. A visit to its stand will allow you to see its twin roller S8E5000TR marquee washing machine. The development of the twin rollers has increased efficiency by allowing one set of covers to be cleaned whilst the last set is unloaded.
As all marquee hire company owners know, keeping your covers and matting clean is important for aesthetic reasons, but it's also crucial for protecting the lifespan of your investment (especially due to the soaring prices of PVC). Using a marquee cleaning machine also improves the turnaround time of the marquee between hires, making your assets work harder, faster and for longer.
Marquee washing machines from Straight Eight Engineering have been born out of the exacting requirements of marquee professionals giving marquee companies the versatility to thoroughly clean and dry sides, roofs, gables and matting at scale. Marquees up to 5m in our 5000 range and 6m wide in our 6000 range can be cleaned. All machines can clean up to 50m length leaving the process not just clean, but dry – ready for flaking and storing or better still, going straight back into service.
Utilising newer technologies, the company has improved the design and performance of its stainless steel machines. With concentrated dip tanks, water recycling and the best air blade dryers available (reducing running costs by up to 90%), it promises superior cleaning results whilst being more sustainable.
Straight Eight Engineering is run by Peter Bonham Christie. Peter's father Richard, owned a marquee company and every holiday Peter's job was to clean the marquees by hand.
This was neither efficient or enjoyable so Peter and Richard set about designing the first Marquee Washing Machine. Although it worked, many lessons were learnt along the way and many improved machines have been made. The current S8E5000TR & S8E6000TR machines represent what is now the industry benchmark. Peter has gone on to manufacture and sell these machines all over the world on a global scale.
Visit Straight Eight Engineering on Avenue A, stand 124.