Sustainability is key to the longevity of our industry. We chat to suppliers who are implementing green initiatives across their businesses in a bid to assist event organisers in reducing their carbon footprint.
ELIMINATING PLASTIC WASTE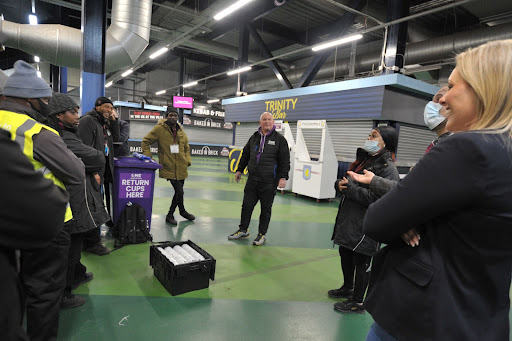 Aston Villa and Event Cup Solutions – ONE Planet ONE Chance® Reusable Cup System have partnered to implement a carbon-neutral reusable cup system on matchdays at Villa Park. The scheme was launched in early February, and it is hoped that it will remove over 300,000 single-use plastic cups from the stadium during the course of a season.
Fans will be asked to leave a 10p deposit for each cup, which is refundable on return of the cup or can be donated to Aston Villa Foundation.
As an extra incentive for supporters to return their cup, one tree will be planted for every 1,000 cups returned.
John Reeves, director of Event Cup Solutions, said: "We want to help customers at stadiums, venues and events and make it easy for them to return their cups.
"Our cups are not fan cups or souvenir cups - we want them back to be used time after time, and we believe that by taking that further step and planting trees right here in the UK. Eliminate 300,000 single-use plastic cups from the stadium each season, in line with their 'Claret, Blue and Green environmental sustainability initiative.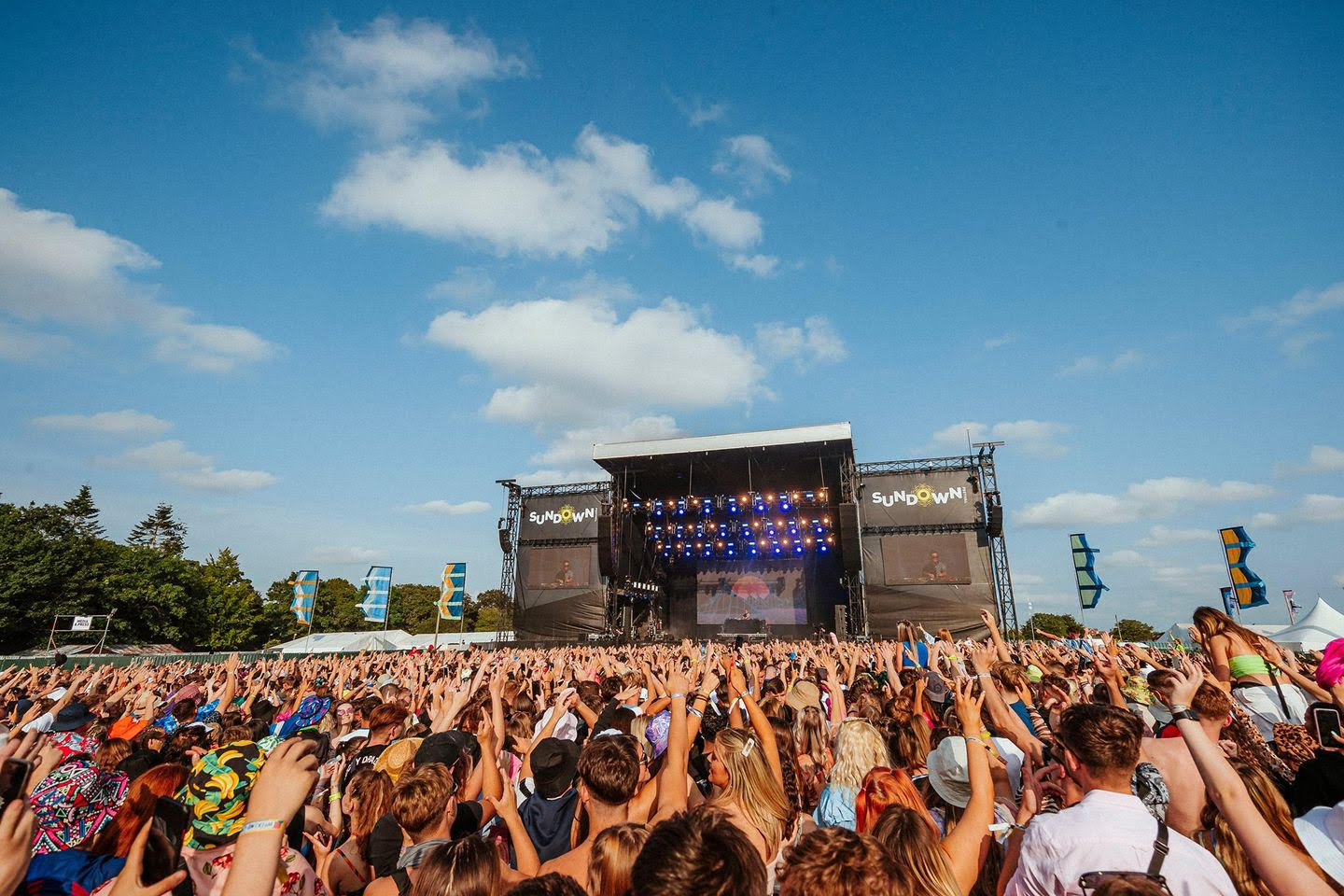 ENERGY EFFICIENT
Power and technical production company Pearce Hire does its best to educate clients on the sustainable options available to them to help reduce the carbon footprint of their event. This includes a review of products and methodologies to eliminate inefficiencies. As the company looks ahead to a busy 2022, general manager Jim Brown, shares his experiences: "We are increasingly recommending our clients incorporate battery setups (when appropriate and when it is viable) to enable generators to be completely turned off during low demand periods.
We're also seeing an increase in opportunities to deploy battery systems to reduce generator running times. Consequently, we are expanding the number of battery systems being deployed and, where appropriate, we are re-designing sites using data we have gathered at previous iterations of events. This is where our records and pre and post event evaluations of actual requirements will come into their own. We will be doing everything we can to help clients reduce fuel bills. Reducing engine sizes and running times is key to this.
Event organisers will only be able to use 'white diesel or HVO' from the 1st of April this year. The limitation in the type of fuel available to use in the events industry makes this subject a difficult but necessary one to broach as early on in the planning process with our clients as possible.
We have already moved over to HVO for our entire generator fleet. Unfortunately, the removal of the rebate does nothing to encourage people to use a less polluting fuel like HVO. HVO will be taxed equivalently to diesel which we consider to be a missed opportunity by the government to drive an immediate positive change.
Diesel for events will cost the same per litre as you pay at a forecourt, if not a little more with delivery and management costs accounted for. If the government rebated HVO by somewhere around 30 pence per litre it would encourage event organisers to use it and make a significant dent in the event industry's CO2 emissions.
Using HVO is not the end of the journey to improve sustainability at events, but it is a very useful quick improvement which should be encouraged."
CREATIVE CLIMATE TOOLS
Julie's Bicycle recently announced that it has secured further Arts Council England investment through the National Lottery Project Grants funding programme to expand and build upon its innovative Creative Green Tools platform.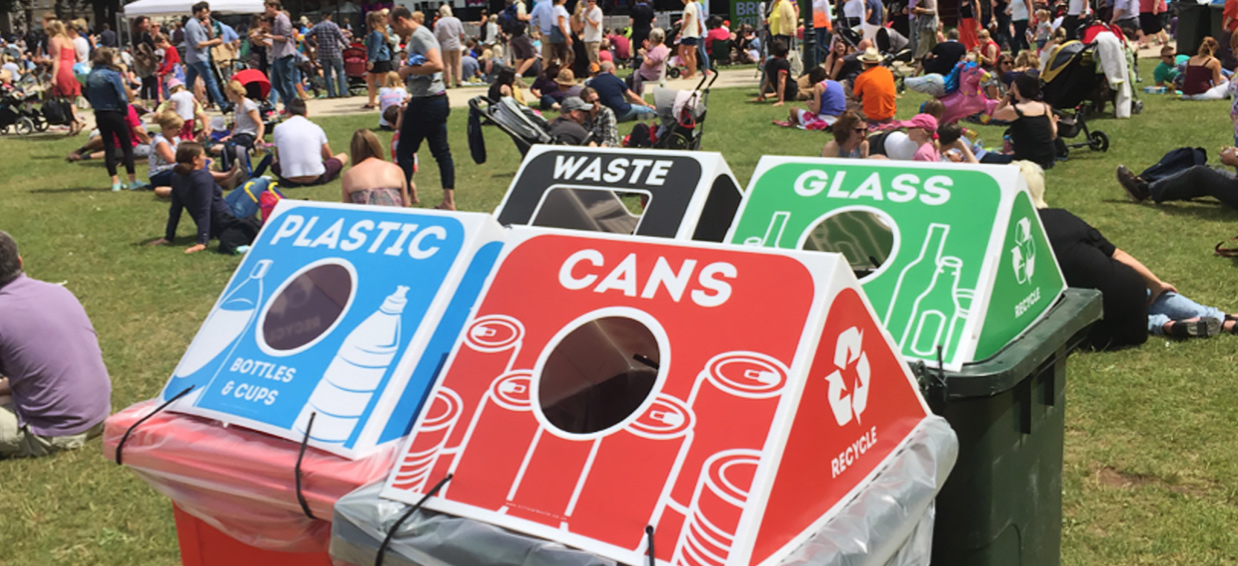 Launched 12 years ago, Julie's Bicycle's Creative Climate Tools (formally known as Creative Green Tools) are globally recognised as the leading online environmental reporting tools designed specifically for the Arts and Culture sector. This unique set of tools is helping to drive international creative climate action.
The Creative Green Tools underpin the Arts Council England's flagship world-first environmental reporting programme for more than 800 annually funded organisations – currently in partnership up until March 2023. Beyond this programme, the free tools are used internationally by thousands of organisations across 50 countries.
The tools, to be renamed the Creative Climate Tools, will provide an interactive, user-friendly experience, on an open-source and more collaborative platform and will include carbon budgeting, planning, and integrated access to guides and learning resources.
2021 saw Julie's Bicycle collaborate on the Tools with partners in Canada, Germany, Ireland and across the EU with IMPALA, the European independent music companies association, and Live Nation's Green Nation; together strengthening the international response to the climate crisis.
Alison Tickell, director of Julie's Bicycle, said: "A decade of data-gathering and collective cultural learning has generated credible and robust evidence, but giving the Creative Climate Tools and online learning significant investment is something we've wanted for a long time in order to take them to the next level. The new tools and online learning that this Arts Council England investment triggers will enable us all to move faster together, confident in the knowledge that we are making a difference."
Darren Henley, chief executive of Arts Council England, adds: "Now more than ever, Environmental Responsibility remains a core focus across the creative sector. We aim to continue supporting creative and cultural organisations across the country to take tangible action to care for the climate however they can. Thanks to the ongoing support of National Lottery players, the expansion of Julie's Bicycle Creative Climate Tools provides practical guidance which encourages collaboration, confidence and ambition in the urgent response required for the climate emergency."
ENTHUSIASTIC BUT REALISTIC COMMITMENT
Another company committed to reducing its carbon footprint is MLD Event Group. The business is looking to become 100% paper free for the 2022 event season, with all auditing, documents, inductions and hand over forms being digitalised and using initiatives like vice digital business cards and operational apps to facilitate our processes.
At its office and event sites it has committed to recycling 100% of the small amount of waste it produces from consumables and endeavouring to use 100% recyclable products and eliminate the single use plastic usage.
Director, Richard Claridge explains further: "As a company we are continually looking to utilise new innovation and carry out regular feasibility studies to reduce the impact of our use of fossil fuels. In 2021 we spent a vast amount of time investigating solutions and have had some enlightening discussions with the JCB GB team and other manufacturers. We continue exploring the use of electric vehicles and plant that meet our requirements, however technology is inefficient and impractical at this time, but we are excited by JCBs newly publicised hydrogen powered units and the increase in practical developments and workability of electric commercial vehicles.
The future looks positive and MLD Event Group wish to be a leader in supporting the reduction of carbon emissions and its impact on the environment. We will also look at how best to reduce our impact and support the event industry to reduce its negative carbon effect wherever feasible. MLD Event Group is currently looking into carbon offsetting with carbon neutral projects.