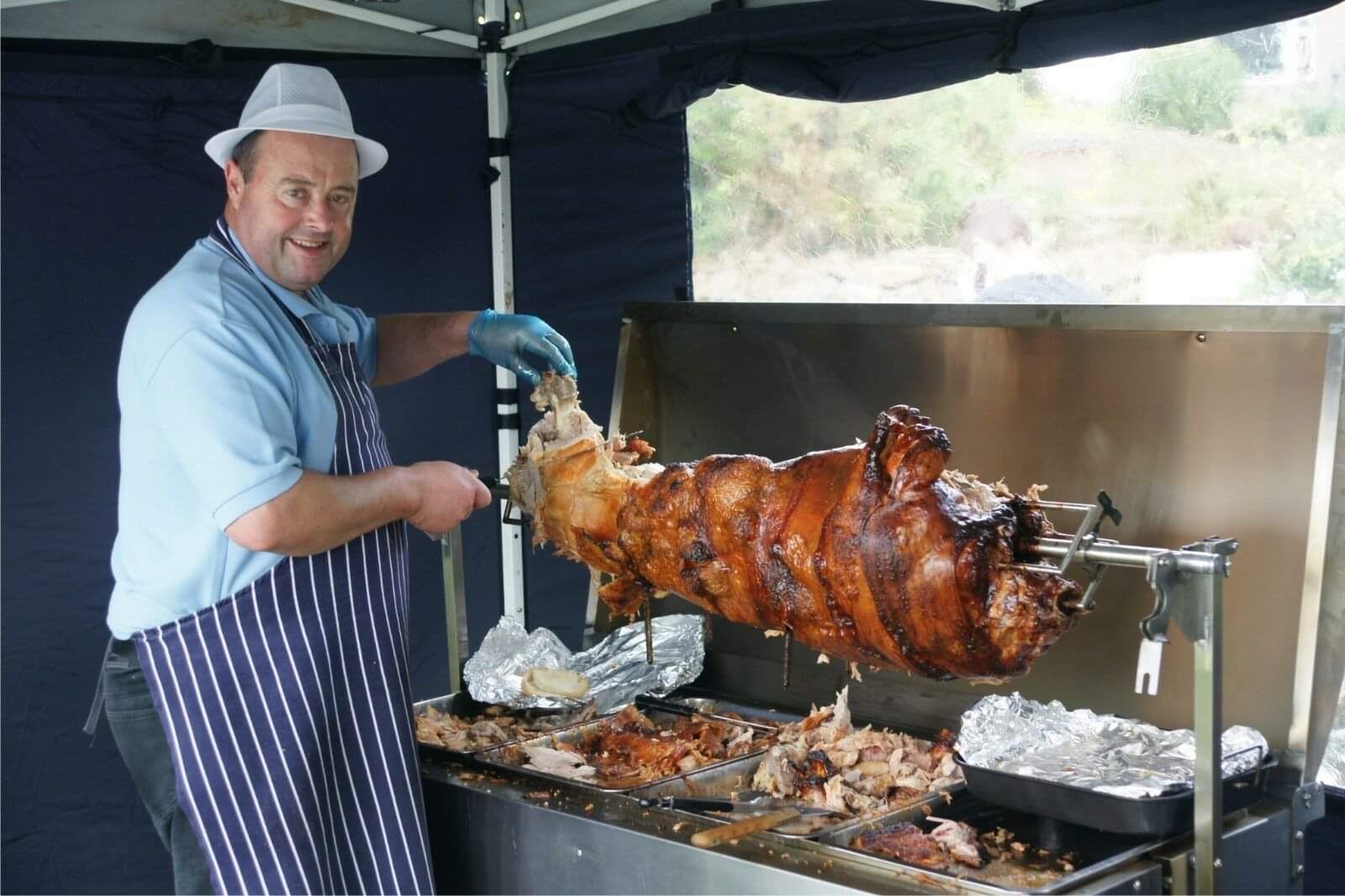 Tasty Trotter is dedicated to offering premium catering equipment for a modest, affordable price. Whilst its core range includes its flagship Large Hog Roast Oven and BBQs, the team has developed a range of essential hygiene solutions that it is looking forward to showcasing at The Showman's Show 2021.
Prior to lockdown the Tasty Trotter team created a useful handwash station, perfect for caterers who need hand washing facilities, it is available to buy as a full unit on wheels or as a tabletop version to save on space. This handy piece of equipment inspired the team to expand and develop a new range of Hygiene Solutions. Designed with events and Covid safety in mind, the range includes new barrier rope stands with weighted bases which can be fitted with hands-free dispensers to ensure customer and staff do not have to touch the surface. These barrier stands can be used on their own or linked together with barrier rope to help form a queue.
Knowing how important it is for caterers to be able to serve out and about onsite, the team has also developed a Gazebo Hygiene Screen – an easy to attach screen features ventilation and serving hatches making it easy for staff to serve customers whilst reducing risks.
The team intends to continue developing new equipment to improve staff and customer experience at catering events.