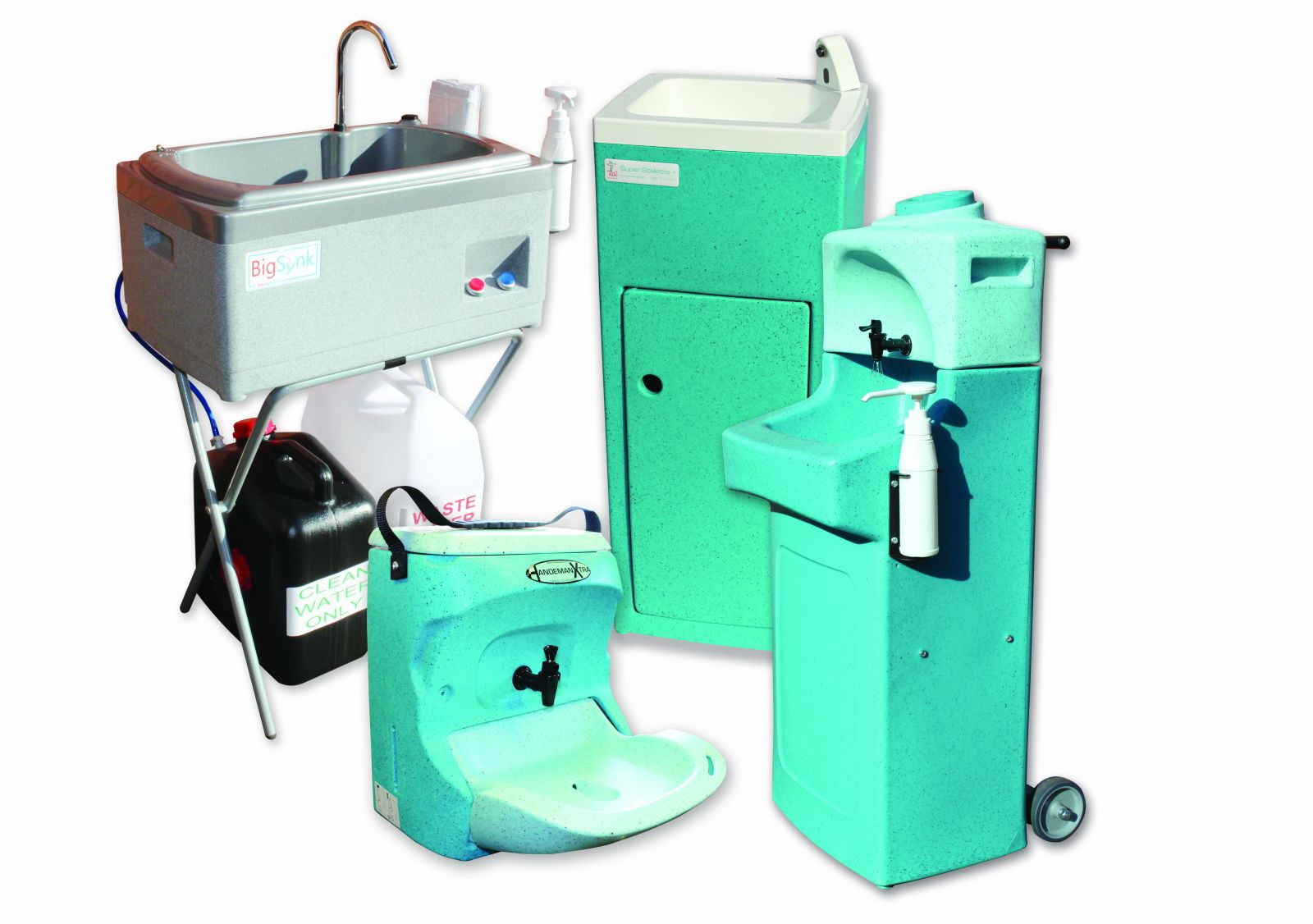 Regular Showman's Show exhibitor, Teal Patents specialise in designing and developing mobile and portable hot water sinks and basins, providing exactly the right facilities where mains fresh water and drainage are non-existent. As we now start to see businesses opening again, and event planning is becoming a reality for 2021, the need for even more facilities to allow staff and visitors to wash their hands is even greater.
Teal sinks are also perfect for the food-related and catering operators, maintaining strict adherence to food safety regulations and helping to control COVID-19 infections, placed wherever needed and no plumbing needed. Ideal for Street Food suppliers, retailers, farmers' markets and kiosks, outside catering, fast food outlets, ice cream vendors, coffee kiosks and sandwich bars.
Support staff can have access to sinks that keep high standards of hand hygiene at all times. Simple to use and maintain they can even be placed to allow visitors and customers purchasing food and drink to use their own dedicated sink to wash their hands before or after eating.
The product range includes portable sinks for every type of hand washing requirement, from wall-mounted, mains powered and free-standing hand wash stations to vehicle-mounted units.
The sinks also allow event construction teams to have access to hygienic hand washing during show builds when main facilities are not available and can be added to support vehicles. The Teal sinks have been widely used on commercial vehicles in a variety of sectors for over sixty years.