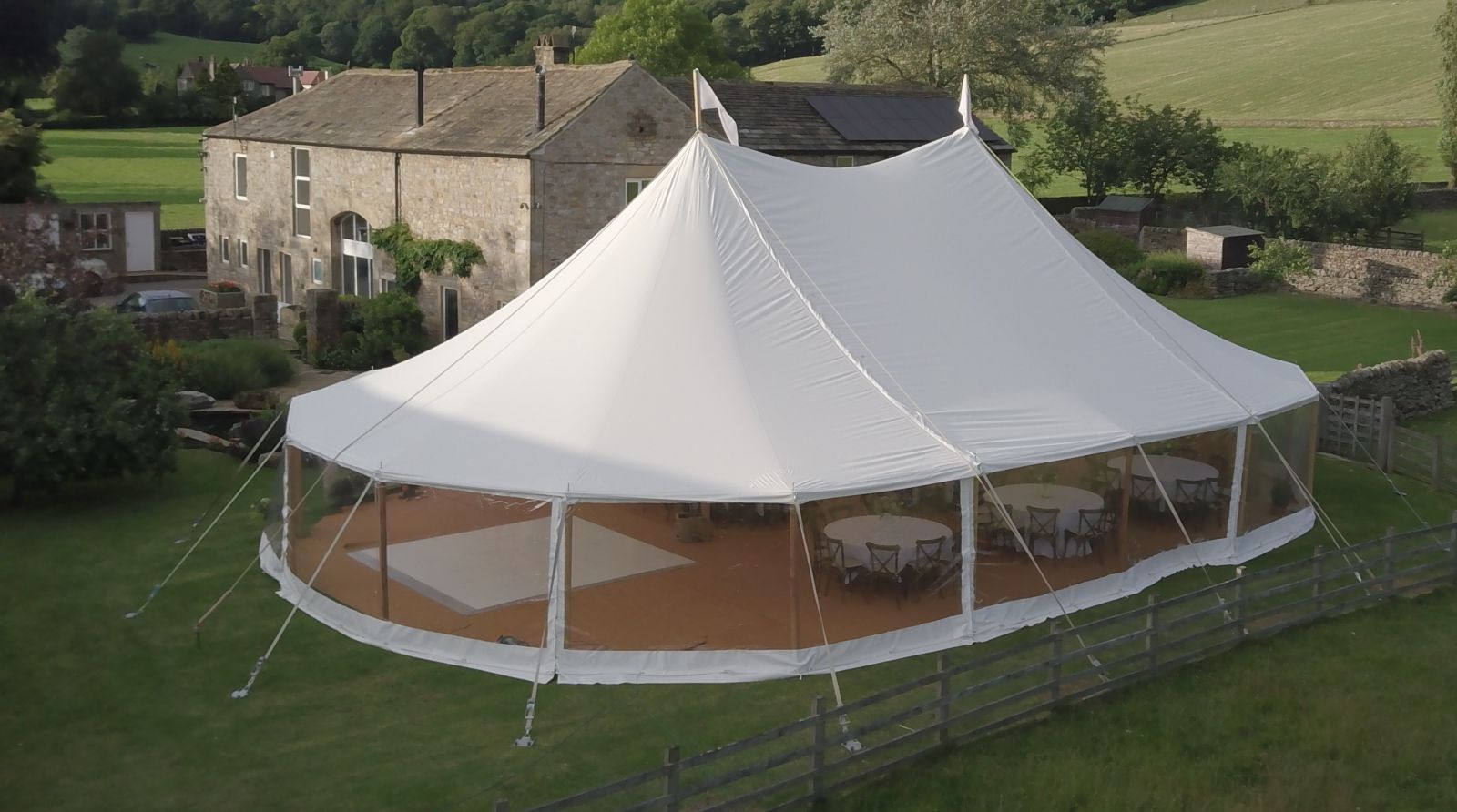 Tectonics UK and Barkers Marquees are joining forces! Combining the expertise of Tectonic UK's manufacturing frame marquees and temporary grandstands with Barkers Marquees' designs and experience in Pole Marquees, they believe this will open opportunities for all parties.
The increasing popularity of the Pole Marquee market has led to Barkers Marquees expanding its product range and capacity in recent years. By collaborating with Tectonics UK, it is ensuring continued growth and support for its clients.
Paul Barker said: "This is an exciting move forward for Barkers Marquees. We are delighted to be working with our old friends at Tectonics UK and believe that the security of supply it brings will benefit everyone."
Barkers Marquees will be relocating its UK manufacturing operation to Tectonics UK's premises in Alresford. Some of its marquee equipment parts will continue to be made by their Polish partner, Tentrum.
Jake Hadley adds: "We are delighted to include Barkers Marquees under our umbrella. This move enables us to extend our products by including premium pole marquees to our existing portfolio."
All parties will be working closely together to ensure continuity of supply for our current and future customer orders.
Visit Tectonics UK in the Exhibition Hall, stand 79