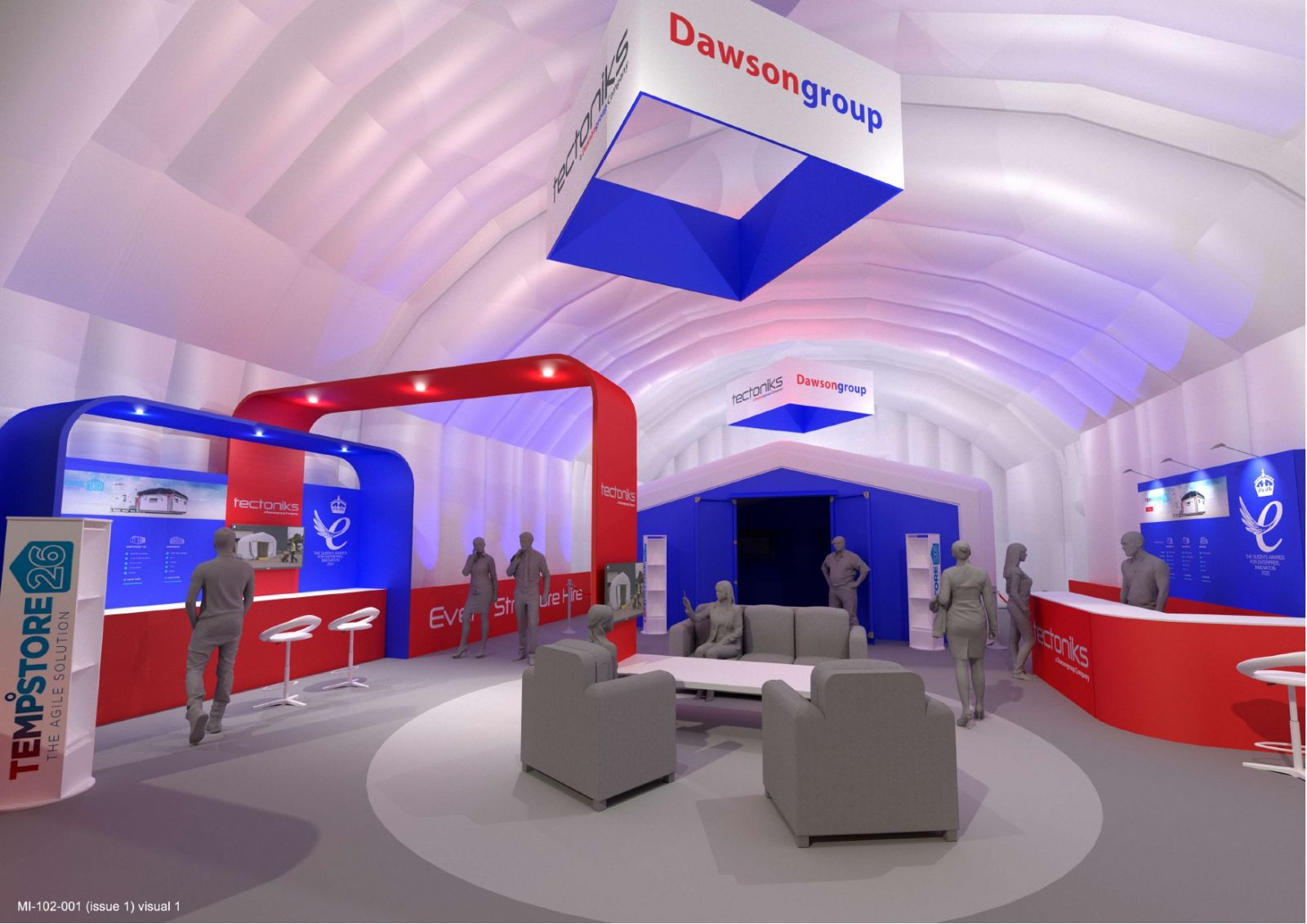 Tectoniks, a Dawsongroup company, designs and manufactures a new generation of portable event, industrial, military, and cold storage structures. Based on the business' proprietary inflatable technology, its buildings exhibit exceptional structural performance whilst retaining all the advantages of inflatable structures such as portability, rapid deployment, and low environment impact.
Its latest innovative inflatable unique event structures offer a refreshing alternative to conventional tents and marquees and can be erected in a fraction of the time and will be on display at The Showman's Show 2022.
The structures are currently available in 10 metres and 12.5 metres internal span versions and are supplied in modules which can be linked end-to-end to create the desired length. The front and rear facades feature translucent panels to allow natural light to enter the internal space whilst the arched sections are constructed using block out textiles to reduce the amount of solar gain and hence the requirement for air conditioning.
All structures are constructed using premium quality, fire retardant, composite textiles with the following advantages over conventional tents and marquees. These include faster deployment; improved acoustics; reduced HVAC costs; comfort as inflatable structures are less prone to condensation and damp; no cranes required and no noisy flapping or rattling of the structure in windy conditions.
These unique event structures are available for hire or send us your ideas and we will design a bespoke building to your exact requirements. Our highly experienced team have designed and built an unparalleled array of award-winning structures and have a proven track record when it comes to creating innovative portable architecture.
Visit the team on stand 97, Avenue A.