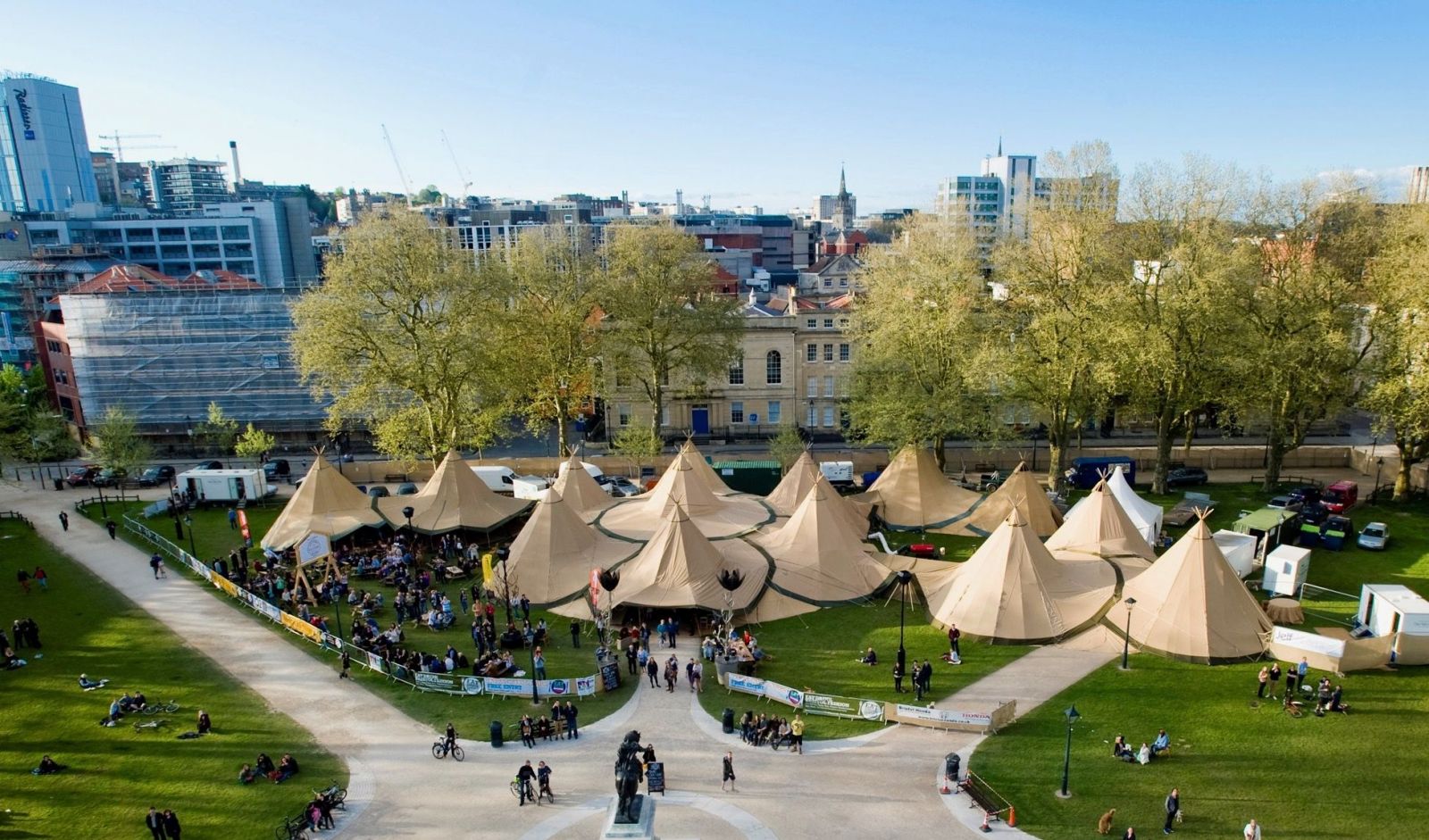 Tentipi, known for its event tent range, has recently launched its first dedicated glamping tent - the Aurum 33. Drawing on three decades of expertise, the Aurum 33 is made from the same outstanding materials that Tentipi use across the rest of their Event Tent range. Poles are sourced from sustainable forests, using a specific Scandinavian spruce chosen for its strength. The canvas is custom-made, providing the best weatherproofing and UV resistance available.
The Aurum 33 has been a popular addition to several Tentipi Event Tent customers' inventories, who are using the tents as on-site luxury accommodation. They are also proving to be extremely popular with glamping businesses.
Tentipi was established in 1989 in Swedish Lapland by founder and CEO Bengt Grahn. A passionate outdoor enthusiast, Bengt was inspired by the traditional design of the Sami kåta,. His innovative idea to make a tent where the sides could be raised, and multiple tipis could be linked together, resulted in the 'Giant Hat tipi'.
This design went on to become the iconic Stratus 72 tipi as we know it today. Production of the Stratus 72 marked the beginning of the Nordic tipi event industry.
The continual refinement of joining techniques, and an almost limitless number of possible configurations, is what sets the Stratus 72 apart from other temporary structures. It's central to the Tentipi story.
Tentipi has a worldwide customer base, who use tipis for a diverse range of events. From English country weddings to Australian beach parties, yoga retreats in Texas to music festivals in Mauritius. From VIP areas at Glastonbury Festival to corporate events in San Francisco.
In the last 18 months Tentipi has seen growing demand for their tipis from educational organisations and hospitality business in need of outdoor spaces, and glamping customers looking to tap into the growing 'staycation' market.