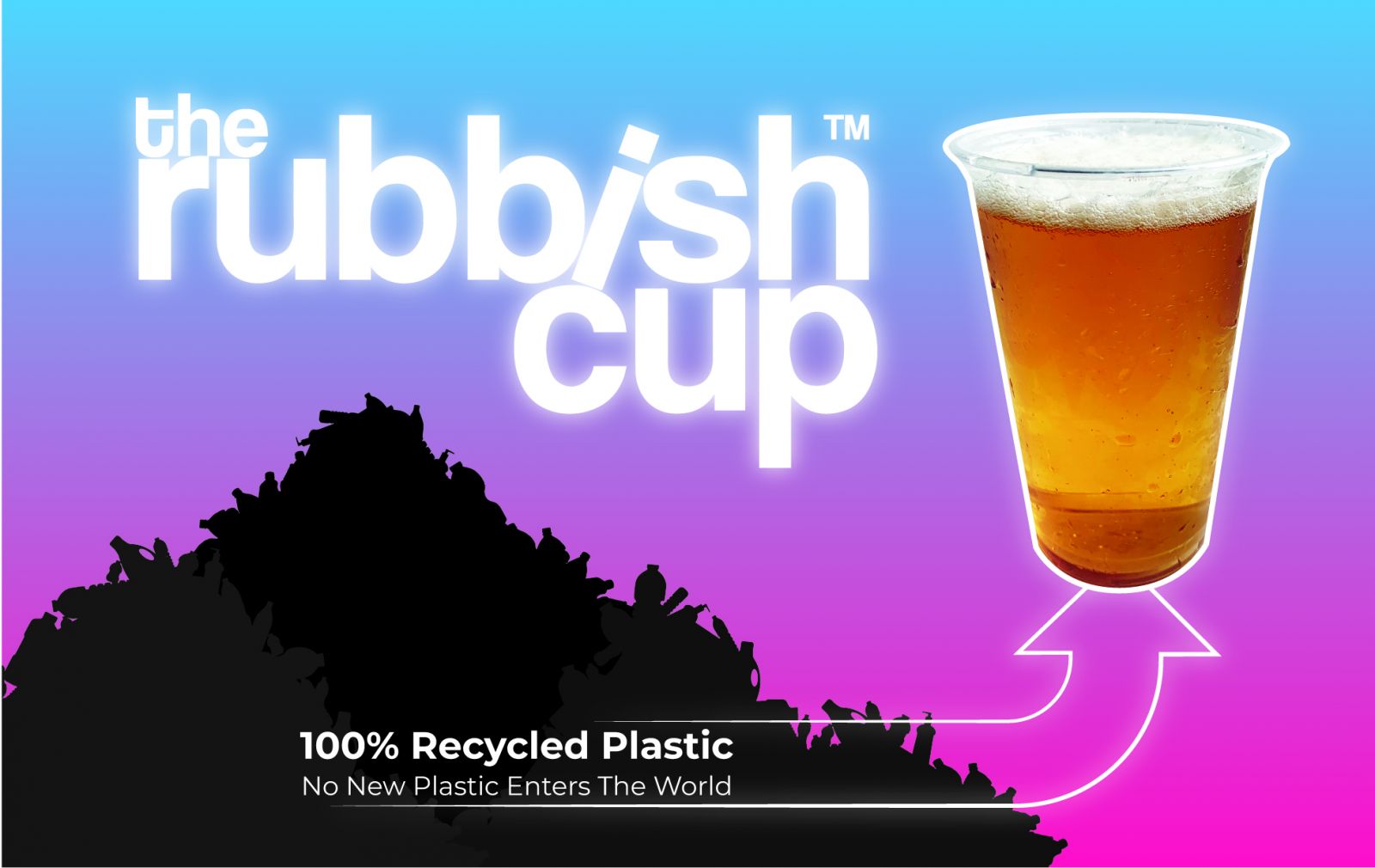 Grist Environmental and The Rubbish Project will be exhibiting at The Showman's Show 2019, showcasing their sustainable approach and circular economy credentials. The highlight will be the launch of 'The Rubbish Cup' – the UK's first-ever zero waste, carbon neutral cup.
The Rubbish Cup is a 100% recycled and recyclable cup whose entire lifecycle is carbon neutral. We also provide a closed-loop collection service to collect used cups and recycle them full circle back into new cups. Designed for events, it has all the benefits of conventional single-use cups, low cost, lightweight, space-efficient, cannot be used as a weapon, etc.
It's 100% recycled plastic, so no new plastic enters the world, only rubbish is used to make the cups. By using the product you are not only preventing the production of more virgin plastic, destined to become waste, you are also reducing the amount of rubbish on the planet.
100% recyclable after use - most products are in theory, but that's not always what happens. The company provides its cups alongside a collection service where it recycles its cups and other plastic waste back into new cups. The Rubbish Project works with events to improve their waste management and recycling systems, with the aim of achieving zero waste.
Visit stand 38 in the exhibition hall at 12pm on both days of The Showman's Show to hear from The Rubbish Cup's founders: Connor Bryant and Jonathan Taylor. Connor will explain what makes the rubbish cup so different and how it can help your event to be part of the solution (not the problem) by reducing plastic waste and carbon, contributing to the circular economy. Jonathan will discuss how The Rubbish Project's circular economy waste management system works, and why it is a model more events should adopt.