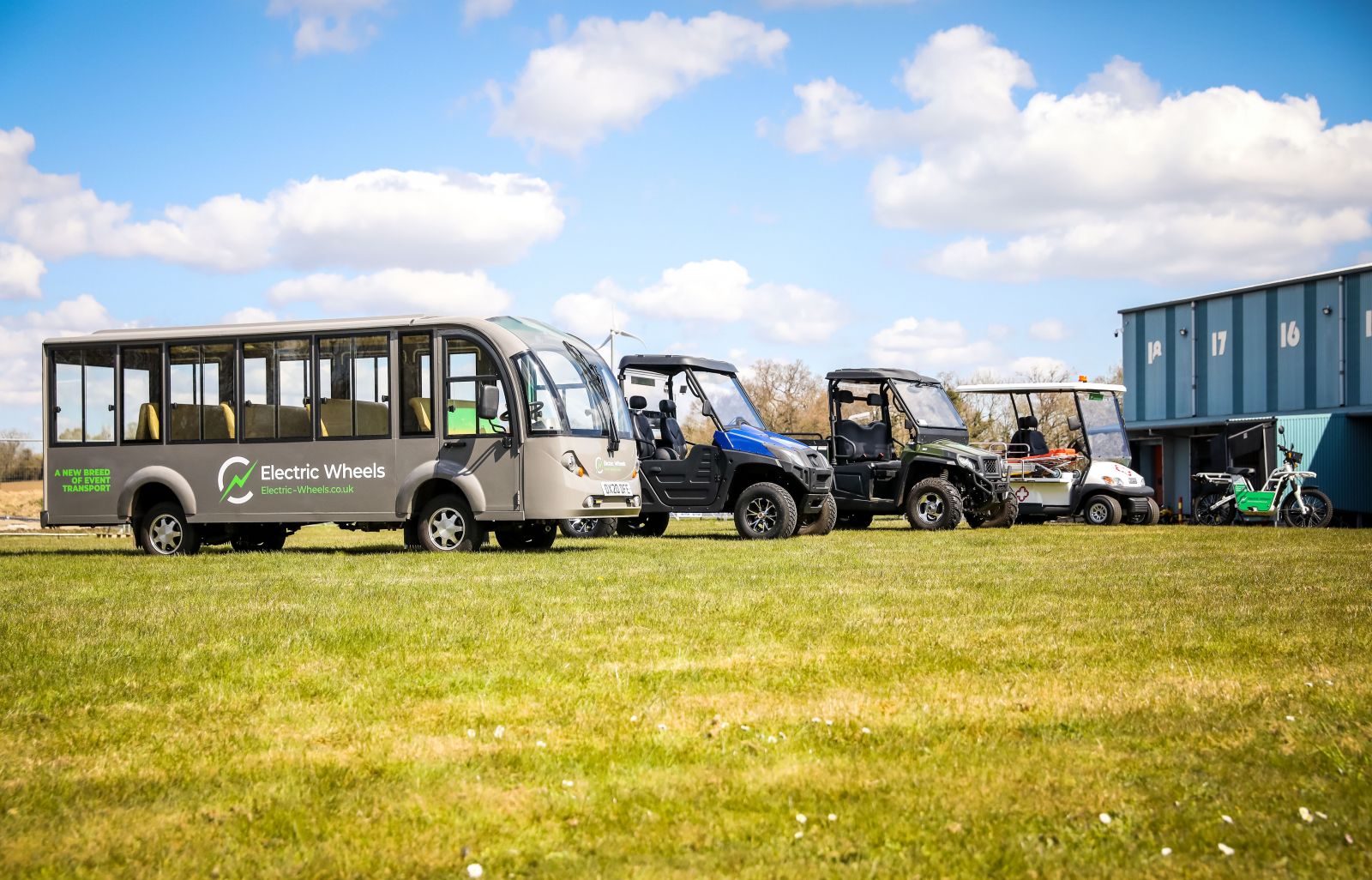 Electric Wheels explains how it has fared during the pandemic. In particular, how the business has found new opportunities and introduced new vehicles to its portfolio in spite of three lockdowns!
As with all businesses working in the events sector, the impact of the pandemic was a concern. However, also like others, Electric Wheels was lucky to be able to diversify and find new opportunities in the marketplace.
As a business which hires and sells electric utility vehicles to customers throughout the UK, the pandemic caused a great deal of cancellations at the beginning of lockdown for the Electric Wheels' team. Managing Director Chris Hurdle, commented on the knock-on effect: "The situation introduced opportunities that we otherwise might not have recognised so early on as a new business. We've continued to maintain growth despite the severity of the situation. This is largely through the hire and sale of our vehicles to an even broader spectrum of industries than we anticipated. In particular, the agricultural sector which has continued to flourish and hire and buy our vehicles. We've also shipped vehicles as far as the Falklands Islands; as well as supplying work buggies to film crews for the likes of the ITV drama, 'The Third Day' starring Jude Law. We've even become UBCO's Norfolk-based dealership - UBCO is a big name in the work bike industry, making the partnership a great testament to the business."
Chris continued: "We originally saw Electric Wheels as a hire company first, now however, we've recognised that our success also lays with sales and long-term hire for other sectors. We're starting to hear from our events customers, and it's a delight to welcome them back as the sector gets ready to open once more. We've added some exceptional new vehicles to our portfolio including a 14-seater electric bus, the E-bus; plus, two new vehicles which are perfect for event hire. First, the new UBCO Adventure Bike suitable for site security or health and safety specialists and secondly, The Beast, which is our most powerful work buggy with a 15kW motor and a lithium-ion long-lasting battery."
Fingers crossed for a summertime of events and festivals once more! Electric Wheels is open and ready for your orders.