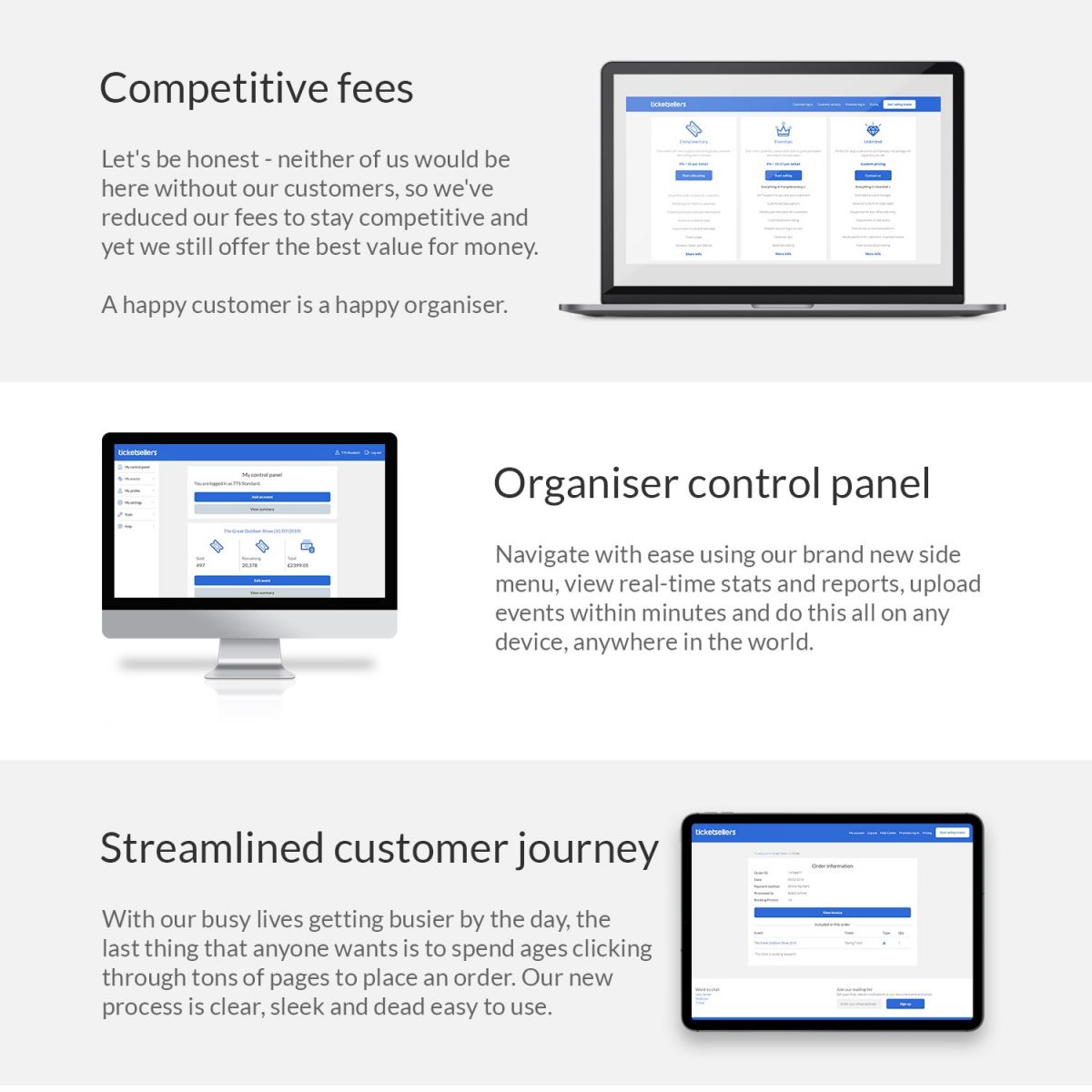 Leading ticket selling platform TicketSellers and accreditation system Eventree are excited to be at The Showman's Show this year, showcasing their sleek new company look and new pricing structure.
TicketSellers has undergone a full makeover, with a new name, a new logo, a new website and improved ticket sale rates, all focused on their 'on-sale to on-site' service, which gives event organisers the best ticketing solutions available, for both public and crew / exhibitors.
Jimmy Hewson, director at TicketSellers comments: "It's that time of year to evaluate what your ticketing platform offers. We have 20 years' event experience; add knowledge and customer care to our recent improvements and selling tickets with us becomes a very attractive and competitive offering. Our systems and service rival that of the big boys!"
The company rebrand comes after a very busy summer for the company which included a new prestigious client. For the first time, Eventree was appointed by Glastonbury Festival to create a bespoke crew accreditation system, implemented at the 2019 festival. The Eventree team developed a bespoke system and provided equipment to deliver it across the site.
Mo Jones, director of Eventree explains: "Being asked to build and implement a new system for such a large and prestigious festival presented a very exciting challenge for us. We had an Eventree team on-site to ensure that our scanning equipment, used across 24 gates and with nearly 100 scanners, 24 hours a day for 8 days, was reliable and effective. Working with key stakeholders from the event, everyone is delighted at the success."
For more information about what TicketSellers and Eventree could offer your event, visit the team on stand 84 in the exhibition hall