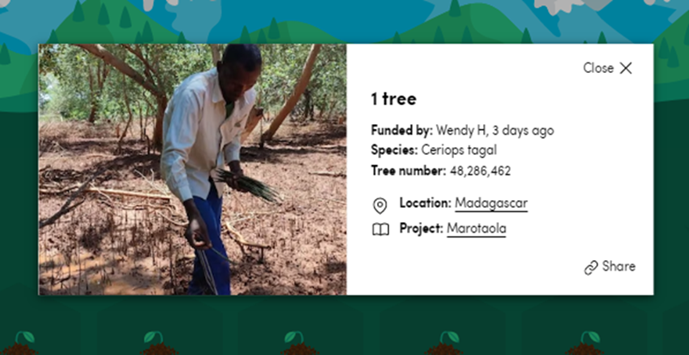 To celebrate attending the Showman's Show in 2022, Ticketebo will plant a tree for every person that comes to its stand to say hello. Simply pop in and have a chat and a tree will be planted as part of its Trees for Change Programme. Give the team your details including your email and they can then send you a link so you can track the progress of your tree.
Ticketebo's Trees for change is a way for event organisers and attendees to make a positive impact on the environment for the future. For every SMS ticket sold, Ticketebo plants a tree through its planting partner Ecologi. In every case, Ticketebo highlights who has funded the tree, sends a link to the organiser or attendee to show where the tree is planted. Ticketebo also plants an additional tree at its own cost, for everyone funded by an organiser.
To see the Ticketebo Forest follow this link, and you can see every tree that has been planted from the UK through Trees for Change. https://ecologi.com/ticketeboltd
To see the trees funded by Ticketebo Australia follow this link. https://ecologi.com/ticketebo
Planting trees is one of the best ways to positively impact the environment for the future. Come and say hello, to see how else Ticketebo is working to become a more environmentally conscious company, and how your event could benefit.