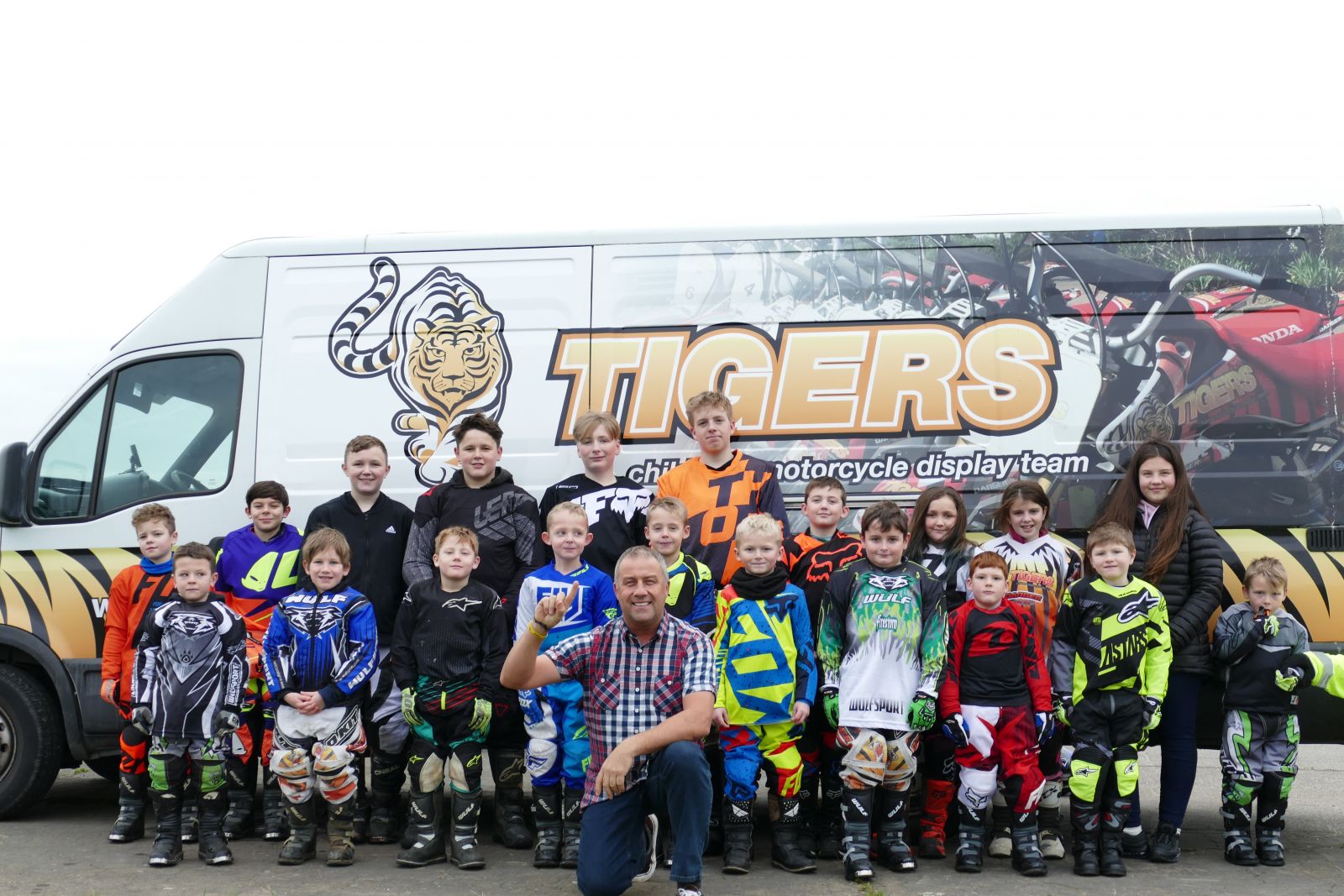 The Tigers Children's Motorcycle Display Team will be showcasing their fantastic skills and entertaining visitors at this year's Showman's Show. With almost 40 years' experience, the club is bigger, bolder and better than ever. As a parent run, non-profit organisation and its displays form the basis of its charity fundraising. Over the last 5 years, it has proudly donated over £13,000 to several good causes.
In March of this year, The Tigers Children's Motorcycle Display Team were thrilled to appear on BBC Breakfast with the TV legend that is Mike Bushell. An ambassador of getting out and trying new sports (with over 400 under his own belt!), Mike jumped at the chance to visit the team at its training ground in Gosport and learn from the riders who are aged 5 - 15. The team enjoyed the unique opportunity to experience interviews and filming with such a popular TV personality. After some encouragement from the children and trainers, Mike threw himself into learning to ride a geared bike and even braved the fire jump as you can see in the film! He was left awed at the children's ability to perform stunts and tricks with precision and showmanship, and is now a lifetime honorary Tiger.
The dedication of the team's parents and children shines through in the incredible displays it performs for the public, regularly receiving wonderful feedback on its social media channels, the team clearly love what they do, and it really shows.
So, if you are visiting this year's Showman's Show and on the lookout for an exhilarating, high-octane arena act for 2020 then why not get in touch and be a part of its landmark 40th summer of shows. These Tigers are ready to roar!