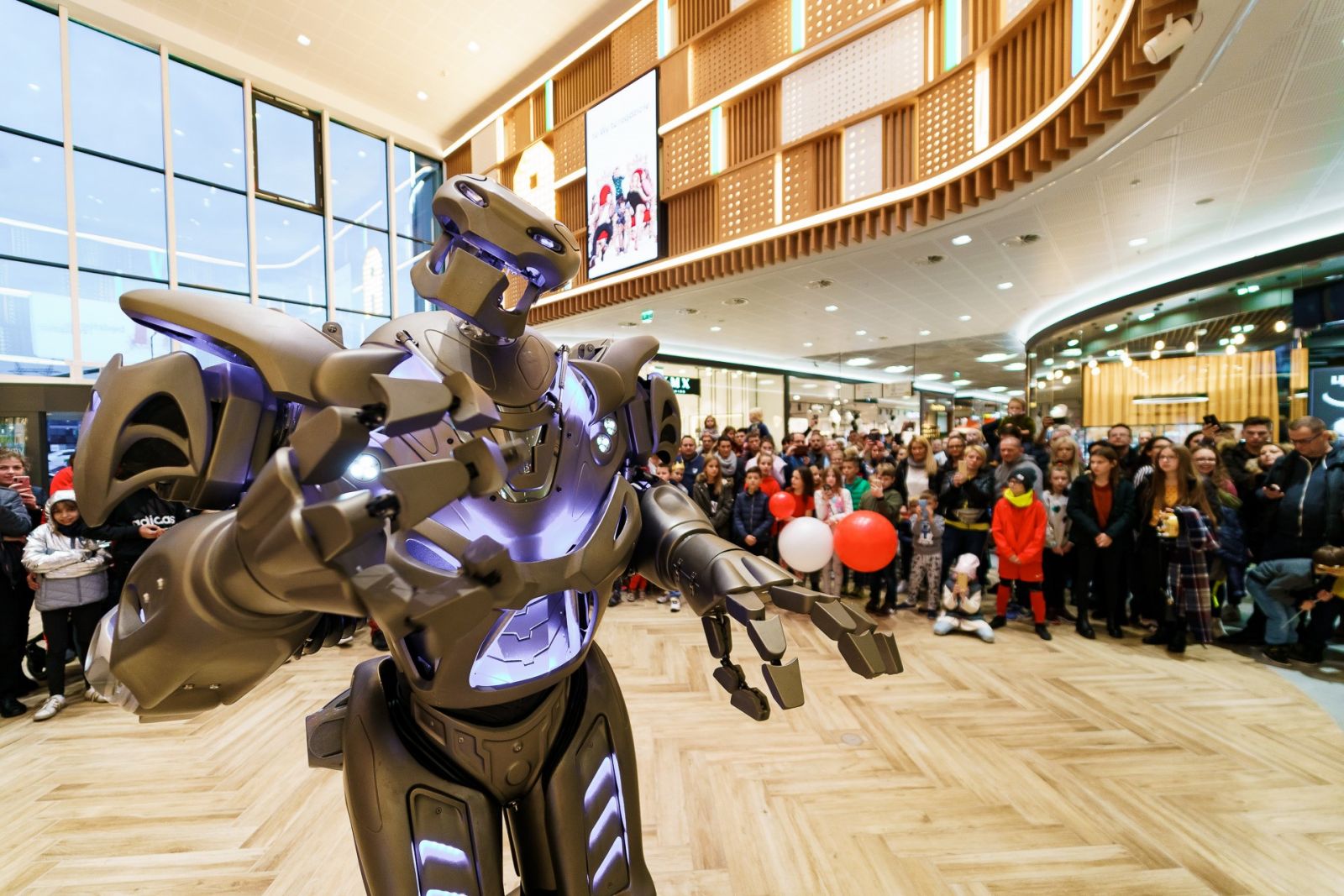 Titan the Robot, the iconic and well established entertainment brand brought to you by Cyberstein Robots Ltd makes a welcome return to The Showman's Show space in 2019. Suitable for a wide variety of events including outdoor events, festivals, open days, family fun days, shopping malls, corporate events, trade stand activations and sports events. The unique, highly amusing, family friendly show can boost footfall and ticket sales for all types of events.
Titan has a huge worldwide social media following and is a magnet for PR, marketing and brand awareness. With interchangeable branding and advertising panels and the ability to perform clients' unique scripts and dialogue, all of which help maximise client's social media exposure.
In addition, Titan brings trade stands to life, attracting and entertaining delegates in equal measure. Again, with the use of bespoke dialogue Titan can deliver a company's message in a fun and interactive way.
Titan is available on a worldwide basis and we currently have dedicated agents in Dubai, Italy, China and Saudi Arabia. Titan's show can be performed in English, Arabic, French, Chinese and Italian.