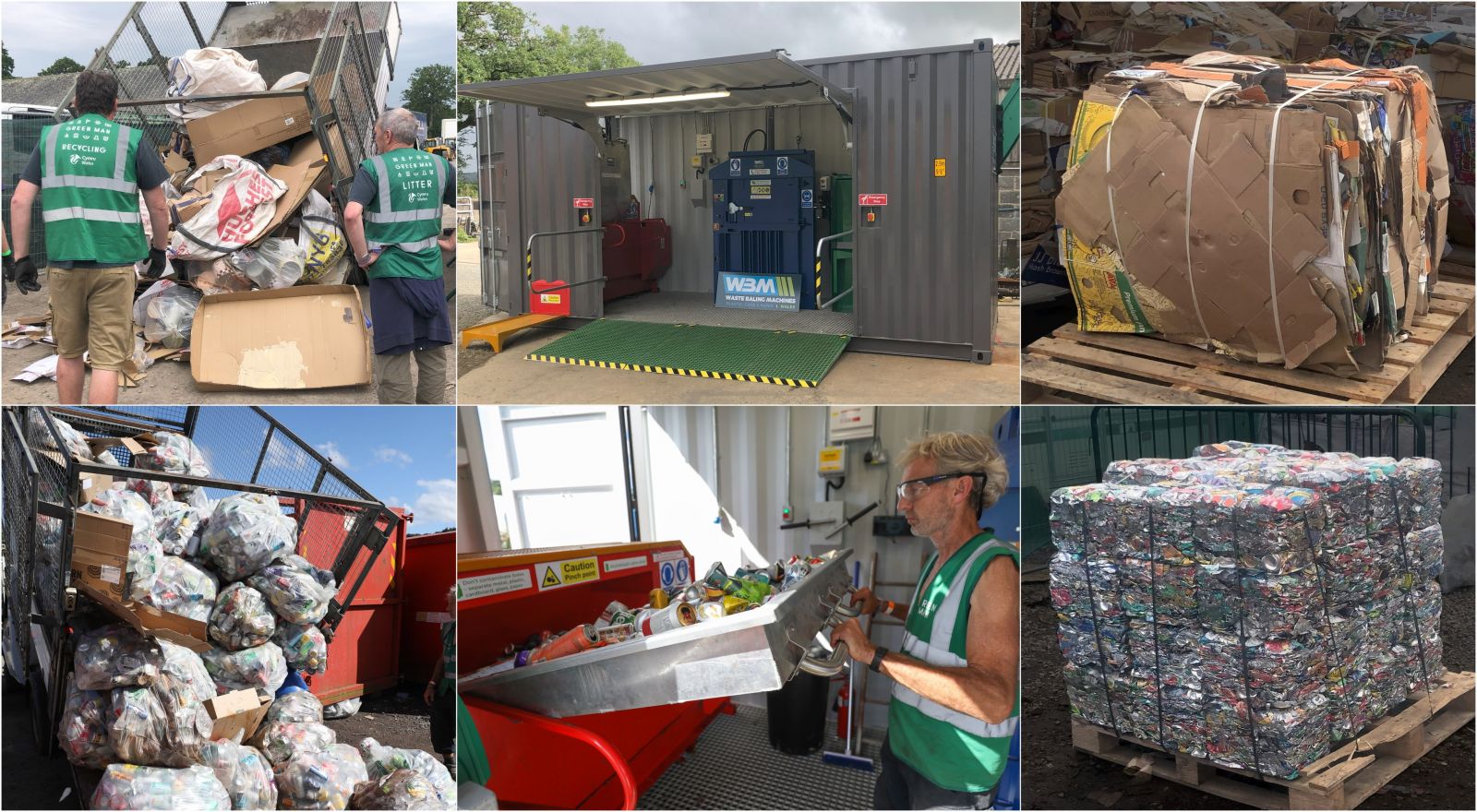 Waste Baling Machines is a small company who have made a big impact already this year. Exhibiting at The Showman's Show for the first time it is excited to launch its large events and festival recycling processing unit (RPU), which has been designed by a team of recycling and show industry experts. The RPU allows recycling and waste managers to start processing their recyclables onsite, by sorting and then condensing the waste into dense, manageable bales which can be neatly stacked on site, and take up just 1/5 of their loose volume when it comes to removal.
At this year's soft launch at the Green Man festival, the RPU saw the festival increase their recycling rate, cut down on waste storage requirements, and most importantly save 70% of their carbon footprint when it came to dealing with the recyclable waste.
Waste Baling Machines can also provide individual units for smaller events or more permanent setups, enabling anyone to handle their recyclables more effectively.
Head over to the Waste Baling Machines on Avenue A, stand 126 to meet the team and find out more about they can help you drastically cut your next event's carbon footprint.