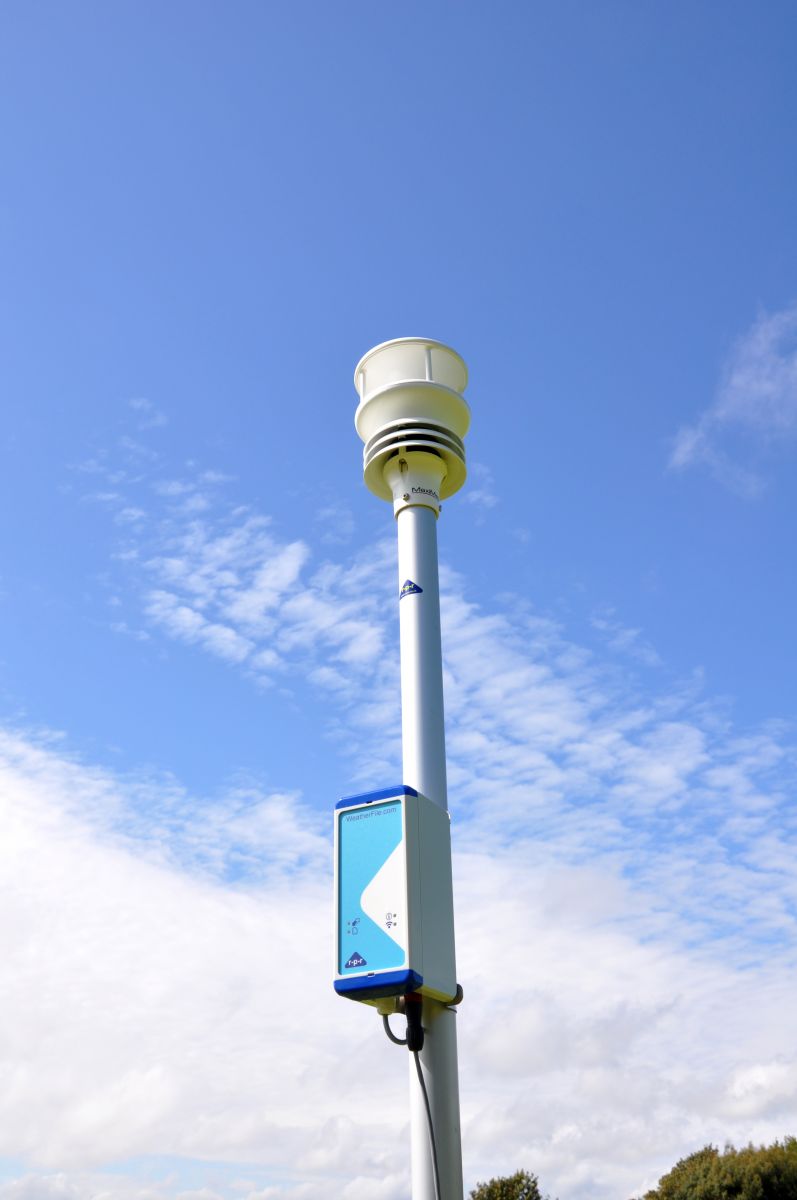 Richard Paul Russell Ltd has over 20 years' experience in the wind and weather monitoring market and has supplied many customers within the events and temporary structure market. Its systems have been in use at Victorious Festival, Reading Festival and Chelsea Flower Show to name but a few.
In 2020, RPR Ltd launched the 'WeatherFile Temporary Structure System' a solution specifically developed for the temporary structure and events market. As a completely packaged plug and play solution, it offers dual GSM mobile cellular and LAN ethernet cable connectivity guaranteeing data delivery during build-up, the event and breakdown. In-addition data can be viewed over the units own local WiFi network within 50m and remotely using any internet connected device.
The system is housed in a durable IP67 rated carry case for safe transportation and to withstand the harsh environment around event build up and breakdown.
Wind speed and direction data is collected from the sensor by the WeatherFile Communications Unit (WCU) stored locally and also transferred to our cloud solution WeatherFile.com , data can be viewed from any location with any internet connected device. Data can also be downloaded cost free without limitation into .CSV (Excel) file format.
The system has three communication methods guaranteeing access to data:
GSM 3G/4G cellular mobile network. The system will automatically select this method if a LAN (ethernet cable) point is not available, for example prior to network installation during festival/event build-up.
LAN (ethernet cable). Once a LAN network has been installed the system will automatically switch from the GSM 3G/4G cellular mobile network connection. Note if LAN (ethernet cable) connectivity is lost it will automatically switch back to the GSM 3G/4G cellular mobile network.
Local WCU WiFi network. Within 50m data is also directly accessible from the WeatherFile Communications Units (WCU) own WiFi on a local display page via its own IP address.
RPR Ltd's team of experts will be available throughout the show within the CoverMarque Marquee Pavilion to offer advice on system selection, location and installation if required.